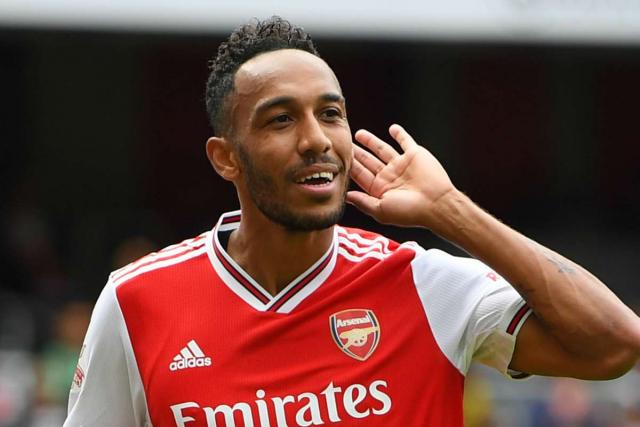 Arsenal striker, Pierre-Emerick Aubameyang has come out to admit that he is part of Arsenal's biggest problems.
He, however, revealed that he believes Mikel Arteta's team will surprise the world very soon.
According to him, Arsenal needs to start scoring again and he is sure that the form in the final third will improve as quickly as possible.
He added that the club is blessed with players that will take Arsenal to the level the fans want.
His words, "The biggest problem the club is facing right now is the lack of goals, but the manager and the rest of the players are trying to overcome this problem.
"Even though the results have not been good recently, we still hope that in the near future everything will be fine and we will surprise the world. We have the players that will take us to the level we want to get to."
Arteta had this to say recently, "If you see the results that have happened in the Premier League and why teams win or lose games, the margins are minimal.
"Teams are winning with one shot on target or with two shots on target. We want to improve that, of course we do, but as well there are many aspects that I am really happy with, enthusiastic and optimistic about.
"When I see the young talents we have got here and the future that we can produce for them, it's things that get me really excited.
"We know that we are going to go through difficult periods because you don't change issues that have been going on for years in a small amount of time, it's all about the context and how we are working. It makes it harder but we know that we are Arsenal and our aim is to be the best all the time."