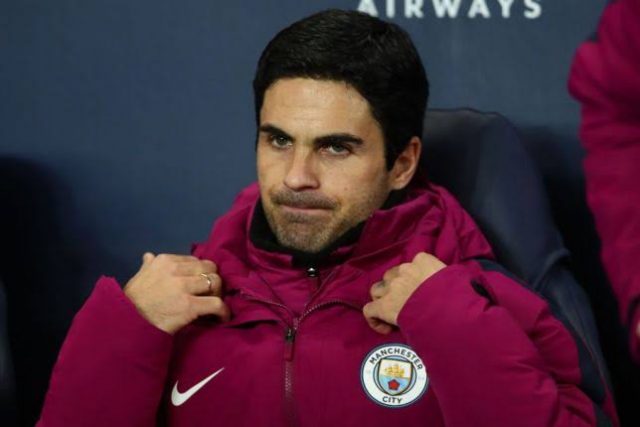 Arsenal manager, Mikel Arteta can be the next Arsene Wenger at the club, Gael Clichy has said.
Clichy recently revealed that Arteta only needs time to complete a transformation from highly-rated assistant coach into top-class manager.
According to him, Mikel is always close with his players and he has that vibe of being a player not long ago, so time will definitely help the Spaniard at the Emirates stadium.
He, however, added that he is shocked to see Arteta's team playing the way they are, as it is totally against Pep's philosophy.
His words, "Pep was a bit distant with the players and Mikel was really close because he was the link.
"He is younger, has got that vibe of being a player not long ago. You can have that being a No.2, but being a No.1 can you be like that? I don't know.
"I heard that [Carlo] Ancelotti is like that. Not many have that ability. This is a big thing. I think Mikel in a few years will be the complete manager because he will have that link with the players and he will learn how to deal with everything around the team because being a manager is not being a coach.
"Time will help him, but do we have time in football?"
"No.2 is not being No.1, that's a fact. It's very difficult to estimate how good a manager you are going to be even if you have been a great assistant.
"Pep is one of the best, if not the best coach in Europe, so being at his side for that many years for sure you will be inspired by him.
"I'm surprised to see Arteta's team playing the way they are, because that's not what Pep would want. I'm not saying that is what Mikel wants, but I'm sure Mikel would like something different.
"The question is, is he approaching the game with a different philosophy because he feels the players cannot give him what he wants? Or is it because he doesn't have the players he wants?
"Confidence is a big factor but I'm sure he is the right man."