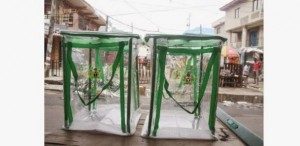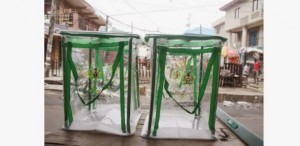 The Independent National Electoral Commission (INEC) on Saturday, December 3, blamed the low turnout of voters for the Ifako/Ijaiye Federal Constituency by-election in Lagos on poor awareness.
The News Agency of Nigeria (NAN) reports that the election resulted from the death of Mr Elijah Adewale, who represented the constituency in the House of Representatives.
Adewale died in Abuja on July 20.
Alhaji Abdullahi Kaugama, Supervisory Resident Electoral Commissioner for the Ifako/Ijaiye Federal Constituency By-election, made the observation in an interview with the News Agency of Nigeria (NAN) during the election.
He said that although the commission did its best to create awareness on the exercise, awareness of by-election generally in the country was low.
"Actually, awareness of by-election in Nigeria is low because people don't know much about it.
"It may also be because political parties did not carry out enough campaigns, but generally, the conduct has been peaceful," he said.
The commissioner said that poll officers and materials got to polling units in time.
Also speaking to NAN during a routine inspection to the polling units, Mr Fatai Owoseni, Commissioner of Police, Lagos State Command, said that the low turnout was because political parties and their candidates did not carry out adequate campaigns.
"INEC will not go and bring voters out to vote. The parties did not campaign enough for this by-election. Out of six political parties, only about two printed posters.
"Adequate campaigning was not done. So the people did not really know who they are voting for," he said.
Owoseni confirmed that the electoral process had been without any violence.
"It is almost 2p.m. It has been peaceful, and I am advising the contestants to imbibe the spirit of sportsmanship – election is just like football game. There must be a winner," Owoseni said,
The Administrative Secretary of the commission in Lagos State, Mr Clement Oha, said: "We have been going round; we have visited 90 per cent of the polling units so far.
"I will say I am very impressed except that the turnout is very low. The process is peaceful.
"Our card readers are working 100 per cent; we have not got any complaint whatsoever".
On the low turnout, Oha said that INEC did its best to sensitise the people in the constituency.
"We went round the nooks and crannies of the constituency for two days to create awareness; so, we cannot explain why people did not turn up.
"But generally, I am impressed with the whole process and the conduct of voters and parties.
"There is no violence, thuggery, ballot box snatching. All our registration area centres are in top form and ready for collation, "Oha said.
Mr Babatope Akinyele, the PDP candidate for the election, said that inadequate campaigns caused the voter apathy.
NAN reports that voting had been concluded in most polling units and voting points at Iju, Fagba, Ogba as at the time of this reports, while counting had started.