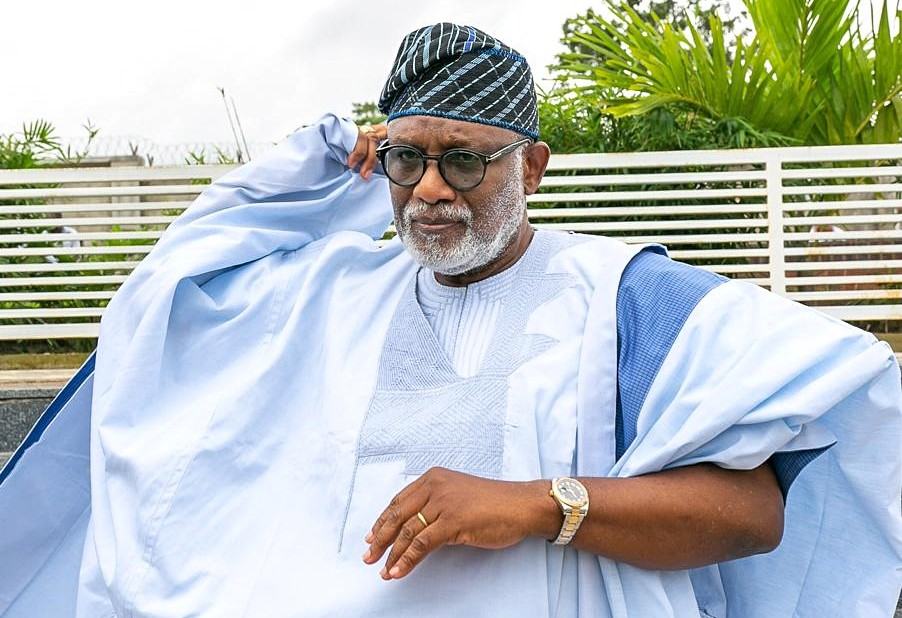 Gov. Oluwarotimi Akeredolu of Ondo State has come out to say that the fire incident that destroyed 5,141 card reader machine at the Akure headquarters of the Independent National Electoral Commission (INEC) was an unfortunate and worrisome incident.
He disclosed this during an on the spot assessment visit to the scene of the incident at the INEC office in Akure.
According to him, the sad event is disheartening and unwholesome but INEC will have his utmost support as a government.
He added that he hopes the well-intended desire of the State Government to assist the electoral body at reducing the effects of the incident will not be termed as compromising the integrity of INEC.
"The unfortunate occurrence is disheartening and unwholesome. However, we want to assure INEC of our support as a government.
"I hope that the well-intended desire of the State Government to assist the electoral body at assuaging the effects of the incident will not be termed as compromising the integrity of INEC."