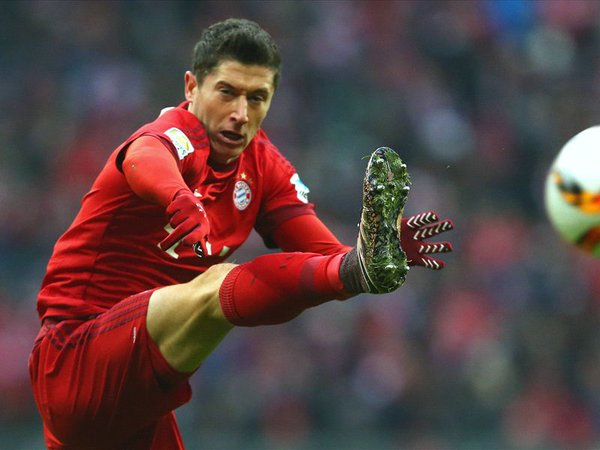 The amazing form Robert Lewandowski is in currently could make Bayern Munich enjoy a very successful season, according to ex striker, Luca Toni.
A brace in the 4-0 Bundesliga victory vs Cologne on Saturday has taken Robert to 9 goals in just five league appearances in 2019-20.
Lewa's future has not been clear before the announcement of his new deal, but Toni believes the Poland forward can bring more trophies to the Allianz Arena this season.
His words, "He is one of the best. I like him so much because he lives in the box and scores a lot of goals,"
"Let's say this: it's really hard to criticise Lewandowski. He is a great player. Sometimes, it happens that he does not score.
"Team success basically comes through strikers' goals. Here we have a strong striker like Lewandowski and I am pretty sure he can lead Bayern to success."
"The Bundesliga has to be a challenging league,"
"I hope for all the Bundesliga and the whole football movement for a very interesting league where three or more teams, maybe an underdog as well, are able to take results against the big teams."
"Juventus are the strongest."
"They have basically two teams made of 22 champions. It will be hard [for other teams] but Inter improved the squad in the market and Napoli completed their squad.
"It would be great for Italian football if those teams could fight for the Scudetto. They are the best: Inter, Napoli and Juventus."