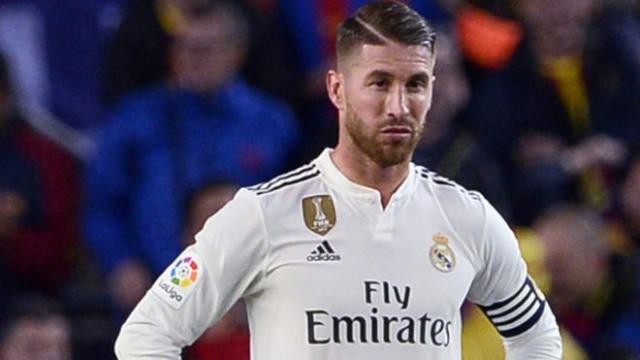 Spain defender, Sergio Ramos is writing his name in the history books at Real Madrid, Casemiro has said.
Casemiro recently revealed that he is absolutely delighted to have the feisty defender on his team.
According to him, Sergio Ramos is a leader in the dressing room and on the field and it is a pleasure to have played alongside him for so many years.
He added that the Spainard never gives up and he will not stop doing everything possible to push the club forward.
His words, "Sergio is a leader in the dressing room and on the field. It's a pleasure to have shared all these years with him. What he's doing now is writing his name in the club's history books.
"He's a player who never gives up. He always wants to fight and he always wants to win. He pushes the team forward, and he's a leader and a role model for us."
"I always say that a footballer, whatever his age, is going to learn something new every day, even if it's small details.
"The role of the defensive midfielder was quite common in the past, especially in Brazil.
"We had a lot of players, like Mauro Silva, Gilberto Silva and Dunga, who felt comfortable playing that number five role, as we say in Brazil. That ceased to exist, but now it's returning because formations themselves have changed.
"Today we've returned to the old formation where the full-backs are coming up high and then backing away, and the defensive midfielder plays a vital role in this. He provides balance and must keep an eye on the other players and fill any gaps they leave.
"The defensive midfielder is the centre of everything in the midfield and is essential for any team."