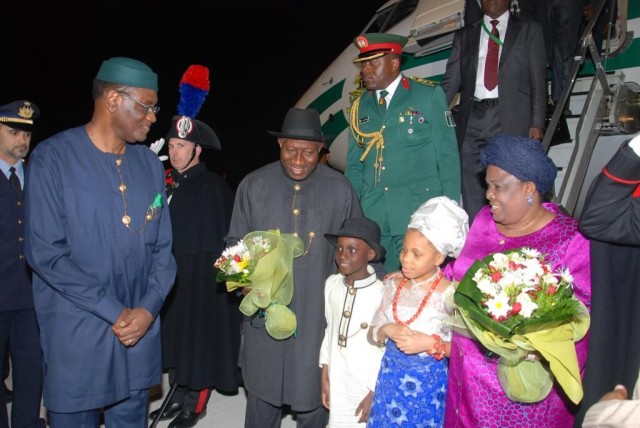 President Goodluck Jonathan is scheduled to depart Abuja today for Brussels, Belgian capital, as leader of Nigeria's delegation to the Fourth European Union-Africa Summit slated for April 2, 2014.
According to a statement by the Special Adviser to the President on Media and Publicity, Dr. Reuben Abati, the theme for the summit is "Investing in People, Prosperity and Peace".
Other participants at the summit, according to the statement are the President of the European Council, Mr. Herman Van Rompuy, the President of the European Commission, Mr. Jose Manuel Barroso, other Heads of State and Government of the European Union and Africa as well as leaders of the European Union and African Union Institutions.
Stimulating further growth and creating more jobs in Nigeria and other African countries are expected to be major highlights of the talks.
The statement reads: "Education and training, women and youth, legal and illegal migrant flows between both continents, investments in peace and ways to enhance EU support for African capacities to manage security on the continent are also on the agenda of the summit.
"The Brussels Summit will also provide an opportunity for participants to review EU-Africa relations based on the Joint Africa-EU Strategy which was adopted in Lisbon in 2007 and explore options for greater mutually-beneficial cooperation between Africa and Europe". It said
Attending the summit as part of President Jonathan's entourage are the Minister of Defence, Lt.-Gen Aliyu Gusau (rtd.), the Minister of Foreign Affairs, Ambassador Aminu Wali and the Minister of Industry, Trade and Investment, Dr. Olusegun Aganga, who will hold bilateral talks with German Chancellor, Angela Merkel and some other participating heads of state and government.
He is expected back in Abuja on Wednesday night.