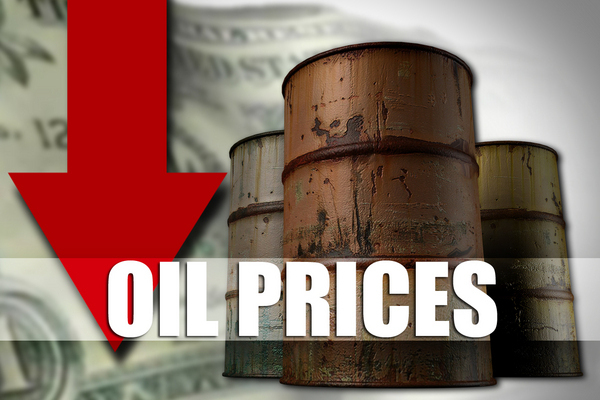 source: livetradingnews.com
Former President Olusegun Obasanjo, has again slammed President Goodluck Jonathan, this time, over alleged extravagance. Obasanjo claimed that the president squandered $25 billion crude oil savings left behind by his administration, adding this is partly responsible for the falling value of the naira.
Obasanjo said that his successor, Musa Yar'adua raised the savings from $25 billion to $35 billion, but Jonathan squandered all.
"Our economy should not have been this bad. When I was leaving office about eight years ago, I left a very huge reserve after we had paid all our debts. Almost $25billion was kept in what they called excess crude, including the excess from the budget we were saving as reserve for the rainy days. When we left in May, 2007, the reserve was said to have been raised to $35billion," the former president said, while hosting the South-West women leaders at his residence in Abeokuta.
"But today, that reserve has been depleted! The reserve we left when we finished paying all our debts, our debts that was about $40 billion, that is including debt forgiveness, the remaining debt was not more than $3 billion. Our reserve after we had paid off this debt was about $45 billion. As at the end of 2007, I heard that the reserve increased to almost $67 billion before the end of that year. But our reserve now, I learnt is left with around only $30 billion.
"That is why the Naira has been falling against the dollar. What would now happen? I learnt if you want to buy a dollar now, it's about N192 or N195. What it means is this, what you have been buying at N150 to a dollar, now you need N192 or N195 to buy it. That is the real situation. Is there any remedy? There is, but it does not come overnight because it means we have to give up all the bad things we have been doing," Obasanjo said.
Speaking further, he said "I know that God did not create Nigeria not to be rich or great. Is it that the people he created in Nigeria are not knowledgeable enough or not intelligent enough? Or is it that they don't know their rights? Our problems in Nigeria lie with the leadership. Let's look at the foundation of our leadership. In the profession I know very well, the military, what we normally say is that there are no bad soldiers but bad officers. If you see a situation where the soldiers are not doing well, we need to examine the officers in charge. So it is in the family, the community, the town and the country.
"Truly, the price of crude has fallen, but anyone who is wise enough should know that since we depend on just one resource and since we have no control over its pricing, we should be planning for this type of situation and the way out of it. Our inability to have a reserve has brought us into this economic quagmire.
"If we are going to solve unemployment problem, it is through agriculture and not through oil and gas. Now, we have no alternative. Agriculture is renewable because the land can be used over and over again, but, once a barrel of oil is gone, it's gone forever, "he said.
Speaking on the forthcoming elections, Obasanjo allayed fears about how things may turn out to be. He however advised the electorate to vote people of integrity and good track record.
"Good governance comes from voting, from selection of leaders. It is now left to you to decide who you cast your vote for because if you throw away your votes and tomorrow you are saying good governance, once you throw away your votes you have lost out. That is one. Find out the track records of achievements of those you want to vote for. What have they achieved in the past and not what they have said," the former president advised.
Support InfoStride News' Credible Journalism: Only credible journalism can guarantee a fair, accountable and transparent society, including democracy and government. It involves a lot of efforts and money. We need your support. Click here to Donate