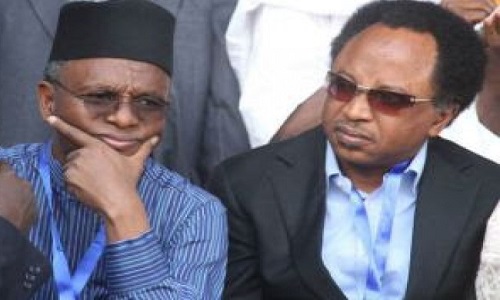 Senator Shehu Sani, who represents Kaduna North Senatorial District, has given the Kaduna State Government knocks for organising music festival as the nation faces economic and security challenges.
In a statement he personally issued Thursday, the rights activist-turned senator warned that the music fiesta the Nasir El-Rufai administration plans to organise was uncalled for, as there were projects competing for attention coupled with the financial challenges of the state.
According to the Chairman of the Senate Committee on Local and Foreign Debts, "The upcoming multi million naira jamboree known as Kaduna music festival stands unreservedly condemned.
"The event is an indecent and immoral proposition and an affront to the people of Kaduna, the North and the whole of Nigeria struggling to survive economic hardships and pervasive insecurity.
"It's shameful, disgraceful, irresponsible and utterly insensitive that at this sorrowful and mournful season of bloodshed and economic difficulties, the Kaduna state government and so called 'banks and the private sector' have jointly decided to feast, make merry and dance on the graves of victims of Boko Haram insurgency in the North.
"It's callous and amounts to insouciance that at a time when thousands of civil servants and pensioners across the nation remained unpaid, multi million naira is about to be wasted in a musical event.
"With over 25 thousand innocent persons killed by insurgents, more thousands abducted and unaccounted for, over two million people displaced from their hamlets, homes, villages and towns in the north, and with soldiers on the frontline fighting and dying to restore peace and order in the north, the musical event is nothing other than playing the fiddle while Rome is on fire.
"The musical jamboree is nothing but a complete waste of public and even private resources that could have better be channeled to address other social and economic needs and emergencies of the nation.
"It's ironic that the very proposed venue of the event where millions of tax payers money will be wasted, the Ahmadu Bello Stadium, remains an uncompleted arena for the past 50 years.
"Kaduna musical festival is a spit on the face of abandoned orphans, neglected widows and widowers 'generated' by the violence in the North.
"Attending Kaduna Musical festival amounts to canonization of Emperor Nero. I call on President Muhammadu Buhari to reject the invitation to attend the charade called Kaduna Music festival".
Senator Sani pointed out that it was a contradiction and morally reprehensible action on the part of the Kaduna State government, which claimed it did not have the resources to finance pilgrimages to Saudi Arabia and Jerusalem as well as refused to sponsor Ramadan feeding for the poor and Tafsir, to now turn around to sponsor and host a musical jamboree.
Support InfoStride News' Credible Journalism: Only credible journalism can guarantee a fair, accountable and transparent society, including democracy and government. It involves a lot of efforts and money. We need your support. Click here to Donate