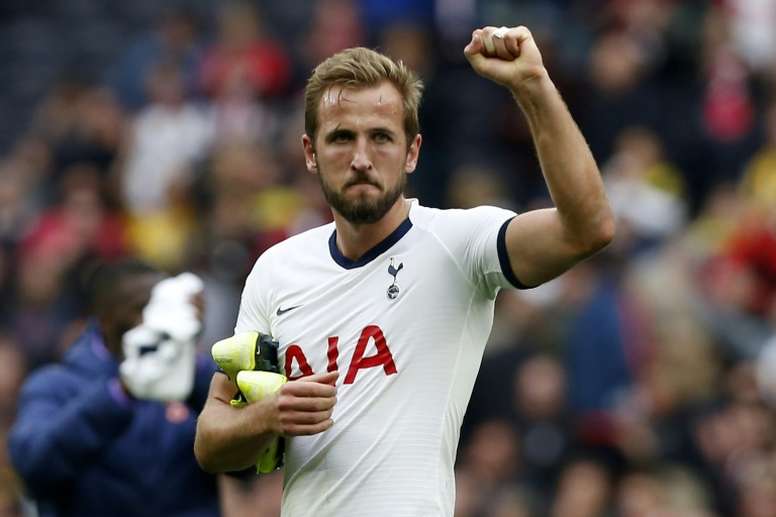 Tottenham manager, Jose Mourinho has come out to say that he will not tolerate prima donnas at the club.
He recently revealed that England striker, Harry Kane is a professional who can serve as a role model to the other players.
According to him, every Spurs player should learn to make sacrifices for the team the way Kane does as that is all the club needs.
He added that Kane has a good footballing spirit and it is fanstastic to watch week in week out.
His words, "In the last minute [he was also] pressing, a sliding tackle and stopping the guys from putting the ball in the box. When you want to win you do everything for your team, there is no space for individuals, no space for prima donnas,"
"Even a top player like Harry has this spirit, I just want to say it's fantastic.
"I don't want to say that [this is the most complete he has been], he was amazing with every coach here, he was amazing for Mauricio [Pochettino].
"I want to say that the way the team plays, and today is not the best example of that, but I think he feels very comfortable and it's a very good way for him to play because he's good in the box, but he's also magnificent outside the box."
"[Whether it's] 6-1 or 1-0, three points. So, I'm as happy as I was at United, at Old Trafford," he said. "I knew and I said in the pre-match interview that this was not the game for beautiful football, this was not the game to score many goals.
"This guy here beside me, Sean [Dyche], he knows how to organise a team and he knows how to stop the better teams from playing fluid.
"The game is really difficult, they defended very well, they press very well, they reduce the tempo of the game and then in one set-piece they can always score like they almost scored when Harry Kane took the ball on the line. Very hard game, but I'm very happy because this is the typical match where you can easily leave two points behind."