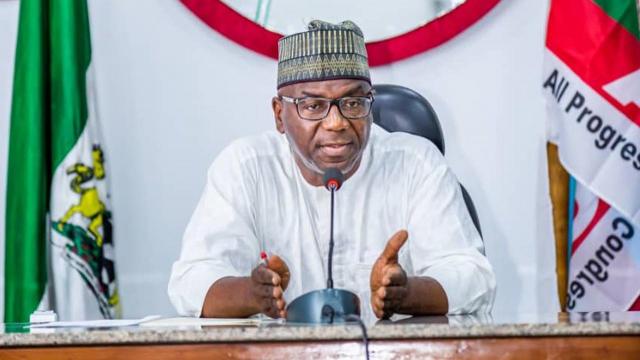 Kwara State Governor, AbdulRahman AbdulRazaq has praised the border closure policy of Buhari's government.
AbdulRazaq believes regional economic agreements should never be an excuse to dump goods or compromise on the security of the nation.
According to him, Kwara State will keep supporting the government policy, providing required supports to the joint security architecture mandated to enforce what Abuja said was important to check illegal trade and other cross border crimes in the country.
He added that he will keep engaging and supporting security agencies to fortify security in Kwara.
His words, "Despite several international agreements Nigeria has entered into, our borders need to be properly secured so that the country does not become a dumping ground for all manners of foreign goods,"
"The closure of borders is a wake-up call to sub-nationals and to the country at large that there are challenges ahead because of the African Continental Free Trade Agreement (AfCFTA) which Nigeria is part of for free movement of goods and people across borders,"
"We will do everything to support what you are doing. Let us always know the areas we can further come in to support you. We thank you for your service to Nigeria. We all sleep at night without actually knowing what you do to ensure adequate security of lives and property," according to the Governor.
"For us border issue bothers on security and economy. On the security front, the Nigerian Army, Air Force, Navy, Customs, Police, DSS and other security agencies play major roles in ensuring the security of lives and property. We will continue to engage and support security agencies to fortify security in the state."
Comptroller of Customs and Team Lead of the Border Drill, Uba Garba Muhammad added, "It is common knowledge that the level of insecurity in Nigeria before setting up of the joint border had assumed an unacceptable proportion as banditry, cattle rustling, kidnapping, child trafficking and smuggling were the order of the day," he said.
"The setting up the task force has come with a lot of achievements. The main objective of the task force is to make sure that our neighbouring countries respect the agreements signed with Nigeria – trade agreement and other protocols."
"For instance, 252,000 litres of petroleum products have been seized by the joint task force which otherwise would have been smuggled out of the country. That would have denied the government the opportunity of accurate data for planning and development purposes. 177 vehicles have also been arrested and 160 irregular immigrants have been handed over to the appropriate authorities to be repatriated to their countries."