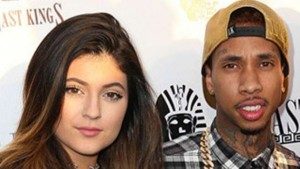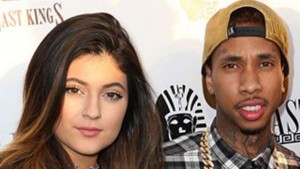 American rapper Micheal Ray Stevenson, known by the stage name Tyga has informed to his baby mama Blac Chyna that Kylie Jenner is his "future wife". This was revealed in a text message Tyga sent to Chyna last night.
Tyga is doing everything possible to get his relationship with Kylie Jenner back on track which was strained by Blac's cruel online taunting of Kylie in the past weeks.
The source revealed to Hollywoodlife that Tyga "sent Blac this long text, saying he no longer want to have communication. He told her that his future wife doesn't approve of their relationship".
Just a day ago, Tyga decided to cut Blac's memory out of his life in order to focus on his 18-year-old Reality TV show lover Kylie Jenner. This is further confirmed in the text as the insider told HollywoodLife that Tyga "explained to Blac that he will no longer discuss his relationship with Kylie to her and said that a nanny will now be in charge of transferring King (their son) between them".
On the other hand, Kylie Jenner have also shown signs of saying "Yes" to Tyga's proposal with her recent blast of his music and upload of her home TV's screensaver filled with pictures of herself and the rapper on SnapChat. Tyga and Kylie have once had a hot relationship before.
Tyga and Blac Chyna have been lovers between November 2011 and 2014. This brought about the birth of King Cairo Stevenson. They later split in 2014. Few months later, Tyga confirmed his relationship with Kylie Jenner.