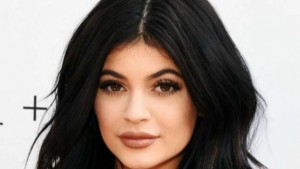 Reality star Kylie Jenner is on her way to becoming the first billionaire model in history.
Jenner, who turns 21 on August 10, 2018 currently worth $900 million according to Forbes Magazine.
It also says that Jenner, in part, built her company by leveraging her huge social media platforms, which has been the key to its rapid growth.
The young Jenner outsources her production to an Oxnard, California-based manufacturer and sells it all through the online platform Shopify.
In the interview with Forbes, Jenner said: "Social media is an amazing platform. I have such easy access to my fans and my customers."
The model, whose cosmetics line has accrued $630 million in three years, is yet to turn 21 who is two years from the age Facebook boss, Mark Zuckerberg, became a billionaire.
Mark Zuckerberg joined the world's richest billionaires at age 23.