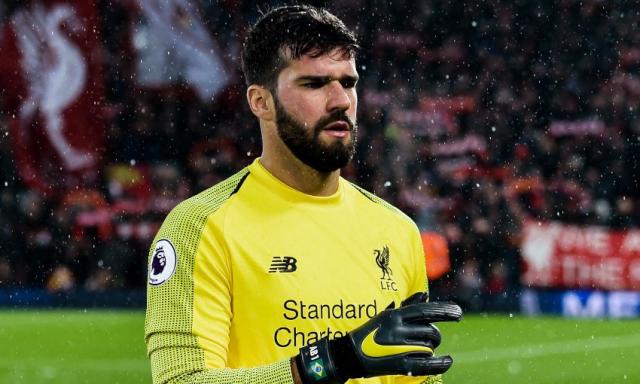 Liverpool goalkeeper, Alisson has come out to say that there is a huge desire to win among the players at the club and they all want to lift more trophies with Lfc.
Alisson believes the team's ability to smell blood and kill off opposing teams on a consistent basis has been their selling point this season.
According to him, Liverpool is now mature enough to cope with several circumstances in a single match.
He added that despite being a young team, there is enough experience and proper killer instinct to achieve anything they want.
His words, "I see our team as mature enough to deal with different circumstances in a single match.
"Despite being young, we have an experienced team with a great desire to win. We tasted victory by winning the Champions League and now we want more.
"It's like a shark that smells blood in the water, focuses and attacks. We've developed a killer instinct. We feel that we can achieve everything we want – we have a long road, but we'll continue to persist."
On if he can win the Ballon d'Or, "Yes [It is possible for a goalkeeper to win the Ballon d'Or], but it depends on a lot of factors,"
"It's about consistency. My main objective, after all the collective achievements, is to be the best version of myself, to do better than the past season.
"Sometimes just maintaining a high level is also a step forward."
On if he is the greatest Brazilian GK of all time, "Can you ask me that again in ten years when I've retired?
"As much as I have won all these awards, I still have a long way to go. If you look at Dida's resume, I don't come anywhere close.
"[Claudio] Taffarel was one of the best and Julio Cesar has had a very successful career and is one of the goalkeepers with the most performances for the national team. I can't put myself next to them at the moment – maybe after I've retired."