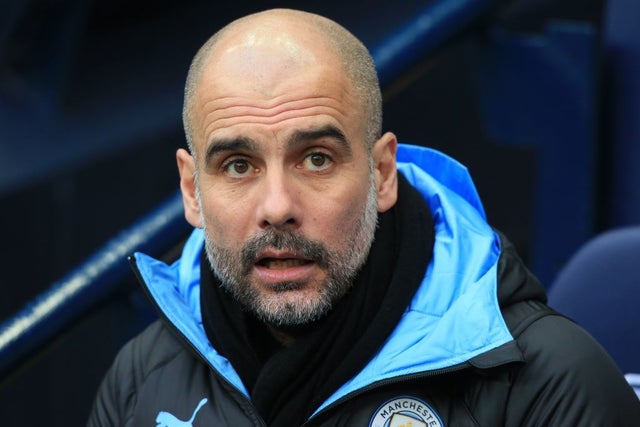 Manchester City manager, Pep Guardiola has come out to say that club chairman, Khaldoon Al-Mubarak is not happy with him.
He revealed that this is the current situation because Man City failed to defend the EPL title this season.
According to him, the team's battles with consistency have not gone unnoticed in the board room and he is looking to correct that as soon as possible.
He added that the fact that City finished 21 points behind Liverpool is sad because his players can definitely do better.
His words, "I'm critical of my club,"
"Internally, when I don't like something I say to my chairman, [but] my chairman is not happy with me.
"We finished 21 points behind Liverpool. He's not happy with me, but we discuss internally to try and do better next season, to convince them. But always on the pitch."
"This club is incredibly solid with Pep and without Pep,"
"This club had success before my arrival here, with [Roberto] Mancini and [Manuel] Pellegrini, they won a lot of titles and played really good football.
"So without me, when I leave – and I don't know when that will be – the structure of the club wants to grow and to be solid."