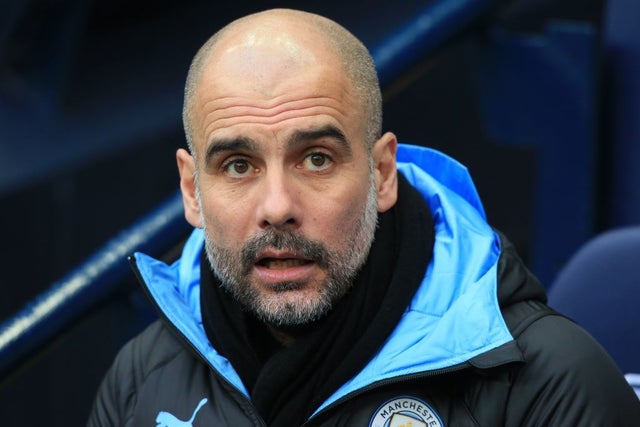 Manchester City manager, Pep Guardiola has come out to say that he is responsible for the club failing to go past the last-eight of the UCL in recent years.
He, however, revealed that he feels the club is getting closer to reaching the semifinal of the competition.
According to him, his boys had a very good opportunity last season but unfortunately, they lost to a Lyon team that was obviously not better than City.
He added that his UCL challenges in recent times will only prepare the club for better things ahead in the European competition.
His words, "I have the feeling that we are close. Every season when I analyse the way we went out I felt we are close but at the same time we make mistakes that make you feel we don't deserve to go through.
"For clubs who are used to being in the latter stages it's easier but having won the domestic titles the next [target for us] is the Champions League and we had a good opportunity.
"Now it's a new opportunity and I believe. We talk about this and we have to do things differently. When you review the games; Liverpool, Tottenham, Lyon, I always had the feeling we were close, they were not better than us, none of them. There are little gaps but we have to solve them.
"When you don't go through it's because you don't deserve it. And that's all."