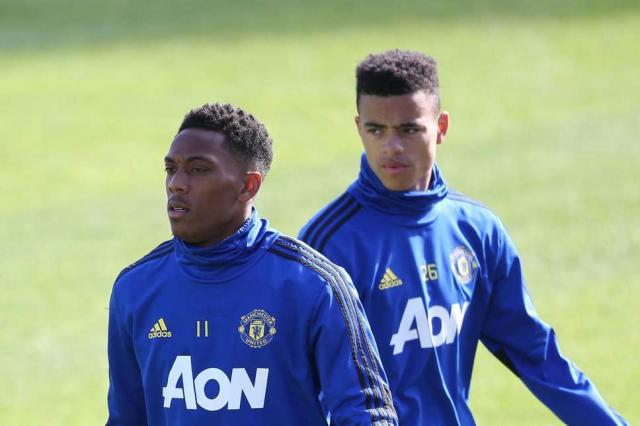 Anthony Martial, Mason Greenwood, and Marcus Rashford will be together at Mufc for a long time, Andy Cole has said.
Cole recently revealed that the trio will surely deliver lots of silverwares at Old Trafford.
According to him, the players are all young and energetic and this allows them to use their good pace to score important goals during matches.
He added that Greenwood, Rashford and Martial are crucial to the club's future successes in football.
His words, "They're all young and energetic and have got good pace and can score goals."
"I can see them being at Manchester United for many years and hopefully with those guys contributing more goals, and from wide areas, then hopefully, this season, we'll be up there trying to win some silverware."
"If you have the opportunity to score goals and contribute towards the team and help your team-mates out, then do it.
"Being at Manchester United, you've got to be a team player. It's not all about you as an individual scoring as many goals as possible, you've all got to muck in.
"They [the relationships] are key. And those three look like they have a very good relationship off the pitch as well."
"On the pitch is where it counts. You touched on me and Dwight there – that came from the heavens that partnership.
"I enjoy watching the boys playing up front now, they all look like they enjoy it and they look like they're very close-knit when they play together now which is great to see."