Self-acclaimed life coach, Solomon Buchi has come out to advise single men not to think about their financial strength before getting married. He recently had his say via his social media page, and fans have been reacting.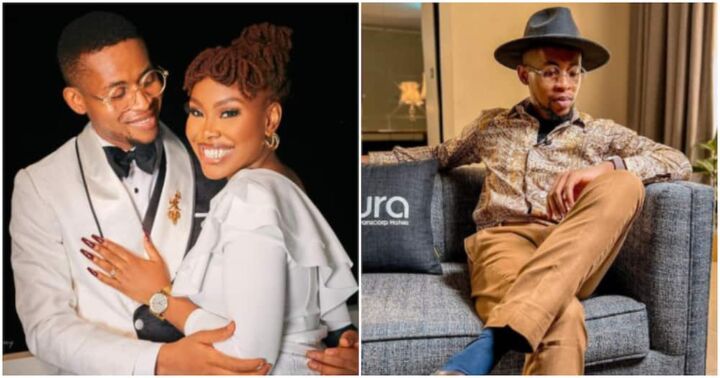 According to him, people must learn from his younger sister who got married at 22 to a guy who had a job with an oil company, only to see him lose his job six months after their wedding.
Buchi added that what a man needs for marriage is not money, but complete focus on a reasonable woman who is ready to face life with him.
His words, "My kid sis got married at 22 to my friend, 25. He was working with a top oil company; doing absolutely well for himself. Six months into marriage, he was laid off because of COVID. I know a lot of men want to have strong financial base to get married, but that's not what you need. What you need is a partner that understands the reality that you can lose everything, and they need to be there for you. Marriage thrives on understanding and contentment—come what may, both of you will hold it together. That's the real control and security you can have.
Men, money shouldn't stop you from getting married. It shouldn't. I understand the societal pressure, but there's no guarantee that all the riches you want to build can't fly away. Life happens, and you need a woman who will embrace you when life happens. I bet that if my in-law foresaw that he'd have lost his job 6 months into marriage, he most likely wouldn't have gotten married, till last year that he was called back. Don't let the aspiration to have money stacked up somewhere stop you from getting married.
If you have a job, accommodation & food, you can get married. It will be better if your partner also has income flow too. Stop waiting to have your house/be a millionaire before you marry. I wanted to have my house before marriage, guess who's married & doesn't have a house yet?
I daresay that many couples spend less than singles, because there's a strong sense of responsibility, teamwork and accountability. My younger sister once told me that I spent more money as a single man than they spent as a family, it made me illuminated my mind. Marriage can be economical, especially when children aren't involved, and when you cut your coat according to your cloth. It's really not that deep. Most of our parents had only accommodation and food when they got married, and they grew with time.
Before my wedding, I brooded over the financial cost that comes with marriage, and I shared with my friend cum brother-in-law and told me that I can't control everything, and I should just get married & face life with my wife. That's what I'd have done as a single man, anyway. It's a highly consumerist world, but you still tailor everything to your budget. Wed on a weekday, invite a few friends, rent the wedding dress, get a photographer friend to help you, you don't need an exotic honeymoon immediately. Please save some money for life in marriage.
If your family complains, tell them you're working with a budget, and if they want it bigger, they can sponsor it. Simple. Men, you don't need the world to marry. Marry a reasonable woman; start small, never stay lazy. If you know your stuff, you will save more more in marriage.
Financial stability for marriage is having a source of income that can feed, house and clothe you; as long as it's legitimate work. This is the sign you need to make that bold step, unless you're generally not ready for marriage, but if it's about finances, go and marry!"
Support InfoStride News' Credible Journalism: Only credible journalism can guarantee a fair, accountable and transparent society, including democracy and government. It involves a lot of efforts and money. We need your support. Click here to Donate