Manchester United legend, Rio Ferdinand has come out to say that spending more money is not the way to solve the club's defensive problems. He recently revealed that MUFC defenders should focus on the finer details and everything will be tighter at the back.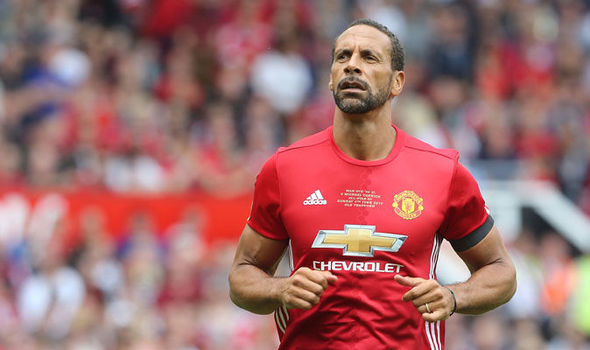 According to him, the present set of players can solve the team's defensive deficiencies themselves when they start deciding to take full responsibility on the pitch.
He added that MUFC defenders must concentrate more in defense because defending is simply about working together as a unit to keep out the opposition.
His words, "Sometimes you can't just keep churning out chequebook after chequebook, buying player after player, sometimes it's down to the coaching and analysing things and looking at the finer details,"
"I'm not saying the coaching staff aren't doing that at Man United, because I know they are, but sometimes there are little nuances, little things you might think about or forget or you don't think about at the time. "
"Edwin van der Sar text me during the [Leicester] game, when the goal went in and McTominay didn't go out to close him [Harvey Barnes] down and Bailly was behind him,"
"And it took me back to when we used to play and I would always say to Edwin, 'When you see me going out to someone one-v-one, or on the edge of the box, I will try and stand in a certain place and wherever I stand, you stand opposite to it, you react off where I stand'.
"So if I was going out to say, Fernando Torres, on the edge of the box, I know he's right-footed, I'm going to make sure that he can't hit it back between my legs. So he can down the right-hand side, keep pushing down the right-hand side, and get a shot off, but I'm going to allow you to shoot near post, that's fine, but not back through my legs, I'm going to block that.
"And I'd say to Edwin, 'If it goes through my legs hopefully you save it, but if you don't it's down to me. I take full responsibility'. And that's the conversations we were having.
"And that's what players need to do. You need to create relationships, talk off the pitch before you go on, if this situation happens this is what I'm going to do, react off it this way. So no stone is left unturned. It's in the detail. You win three points with detail sometimes.
"You go home with one point, or no points, because you didn't concentrate or find out about the finer details and make sure you both were on the same page. It's about working in twos, pairs, in threes, quartets sometimes, working together in little units on the pitch and getting a good understanding of each other."