Manchester United goalkeeper, Dean Henderson has come out to say that MUFC must paint the city red vs Man City in the Carabao Cup semi-final. Henderson recently revealed that he knows exactly how much it will mean to fans if MUFC can get one over on their old enemy.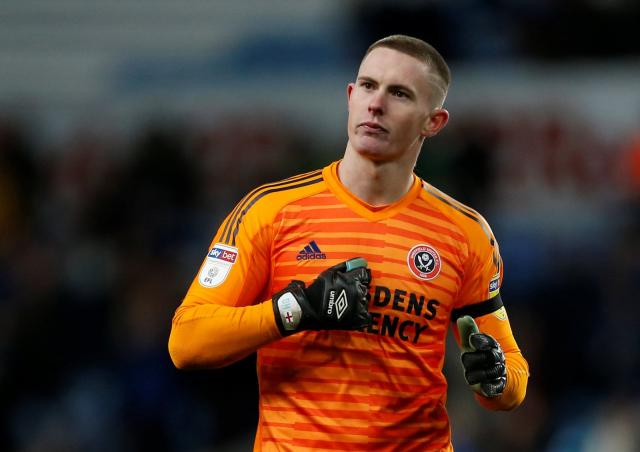 According to him, he expects the vibe to be massive throughout the city, and both teams will surely go for it on the pitch.
He added that whether it's the Carabao Cup, the Premier League or the Europa League or the FA Cup, MUFC need to turn their good performances into silverware.
His words, "This one will mean a lot,"
"Obviously the vibe will be massive throughout the city.
"The city is mostly red, and we need to paint it red. But we're getting better all the time, so hopefully we can get a good result.
"One team has got to win it, so I think both teams will go for it. We'll probably take the game to them and have a go, and see what comes off."
"It'd be fantastic.
"I know a few Man City fans from when I was growing up, and obviously there was rivalry between us, even at school and things like that.
"To beat them and to be involved in it would be a dream come true.
"They're the sort of things you think about as a young kid. It'd be amazing, and something I'm really looking forward to."
"[It's] massive. The club's built on silverware. We need to win trophies and obviously we're improving and evolving on the pitch, but no one cares unless we win trophies. So we need to put that to the forefront of our minds, and we need to find a way to do that.
"Whether it's the Carabao Cup, the Premier League or the Europa League or the FA Cup, we need to turn these good performances into silverware."