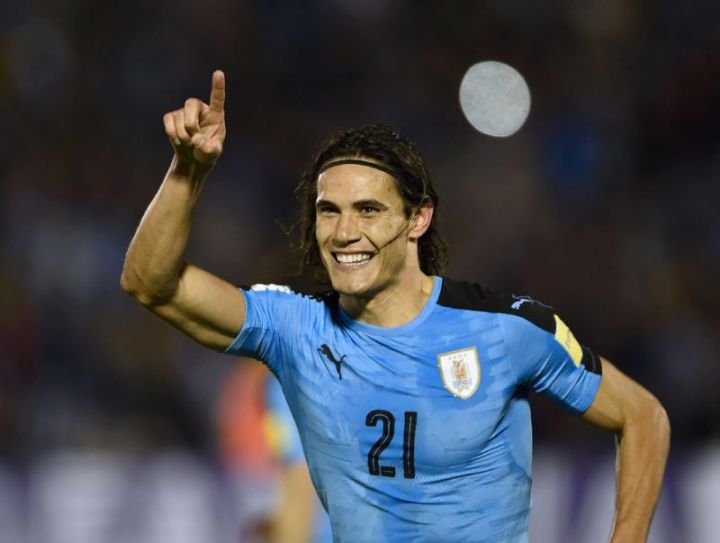 Uruguay legend, Diego Forlan has come out to say that Edinson Cavani is not declining as a player.
He recently revealed that Manchester United currently have another Zlatan Ibrahimovic on their hands.
According to him, he expects the ex PSG forward to shine at Old Trafford because he definitely has what it takes.
He added that Cavani is still a great player and he is surely a top signing for Mufc this season.
His words, "Edinson is still a great player. I've not seen any decline in him yet. I think he's a top signing for United, just like Zlatan was. He's that type of player. He'll lead by example, by how he trains and how he plays. He'll be a positive influence for the young players.
"He's a winner who has won lots of trophies, a goalscorer who has scored wherever he has been, he assists too. He's strong and his physique will be fine for English football. He's quick, he's highly motivated."
"There was a lot of interest in the player and I could understand why,"
"He's very quick and goes past players easily. He was doing that even when it was not a good moment for the team. He likes receiving the ball in midfield and moving forward with it. Even though he was young, I put him in my team every week.
"He can play on the right but also the left. He's two-footed like I was and he tries to dribble like Ryan Giggs. I told Ole he has a lot of potential, but he has to keep developing.
"I told Facundo many times: 'There are not players like you in Uruguay, but if you go to Europe, which attracts the best in the world, there will be many others who are very fast – and stronger than you too. You have potential but it depends on you to improve."