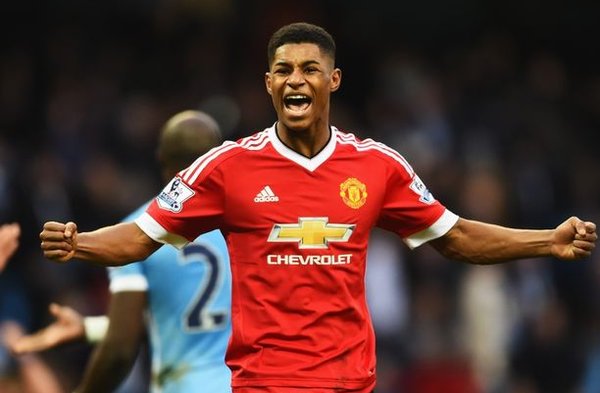 Manchester United's recent struggles have been nothing but heartbreaking, Marcus Rashford has said.
He, however, revealed that he believes the club will eventually bounce back from their latest setback.
According to him, he loves playing for the Manchester club, so seeing the team perform poorly in the EPL has been really tough on him.
He, however, added that October was an alright month for MUFC and the club needs to stick together to come out stronger in November.
His words, "This is something I've been doing since I was a kid and something I love to do,"
"For it to maybe not go as well as I planned it to be, it's heartbreaking. I think it's a period where we need to get back to basics and find ways to win games."
"It's been tough,"
"Obviously, we've had a lot of big games and games we need to get points in. It's been a bit up and down but it's like that sometimes.
"It's been an alright month but, for now, it's all about sticking together and finding a way to win games and really picking up the belief.
"We always bounce back when we don't do so well and I think it's another one of those times. We have to come together as a team, get back to the basics, and win games."
On his 3 goals vs RB Leipzig, "It was obviously a proud moment, something you dream about as a kid,"
"I was very happy about it but the result was obviously a big result for us in terms of qualification in the Champions League. We need to back that up in the next game and hopefully get another three points.
"PSG was another tough game for us but we found a way to win the game. Sometimes, that one moment is all it takes. We definitely need to do that more and we need to start games a lot stronger than what we have been doing in order to get the points."