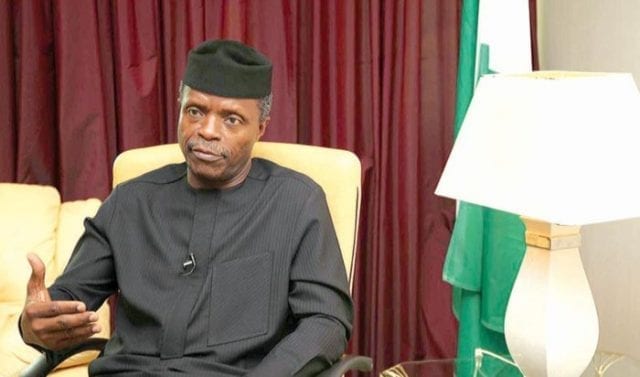 Yemi Osinbajo and Fela Durotoye have praised Lagosians for their peaceful display during the election.
They also had good words for Independent National Electoral Commission (INEC) for coping well throughout.
Speaking after voting, Osinbajo said: "I feel deeply satisfied that am able to vote and every Nigerian is allowed to do so. Everybody has a right to vote. The Vice President's vote is not in any way more important than that of the security man. I advise that we exercise our franchise and vote in the right leaders, and encourage others to do so. It's a civic responsibility."
Fela Durotoye was also pleased with the process despite the several issues that popped up, as three of the card readers failed to work after starting about an hour behind scheduled time.