Last week, I had the honour of visiting Dr. Amos Akingba, a chieftain of Afenifere and National Democratic Coalition (NADECO), in his Ode-Irele, Ondo State country home. Akingba, who turned 85 last March, relocated to his hometown about two years ago.
Since home is for rest, the elder statesman is back home to savour the serenity of his ancestral birthplace, but this time, the octogenarian is retiring to a community that has been without electricity since 2014. Ode-Irele is the headquarters to one of the four Local Governments – Irele, Okitipupa, Ese-Odo and Ilaje – that have been subjected to 'uninterrupted darkness' for close to two decades. Yet, these communities turn out massively to vote at every election cycle! So, where are the Jimoh Ibrahims, the Agboola Ajayis and the Yele Omogunwas of Ikaleland and what have they been telling their friends out there? Anyway, this is a topic for another day; and it won't be long!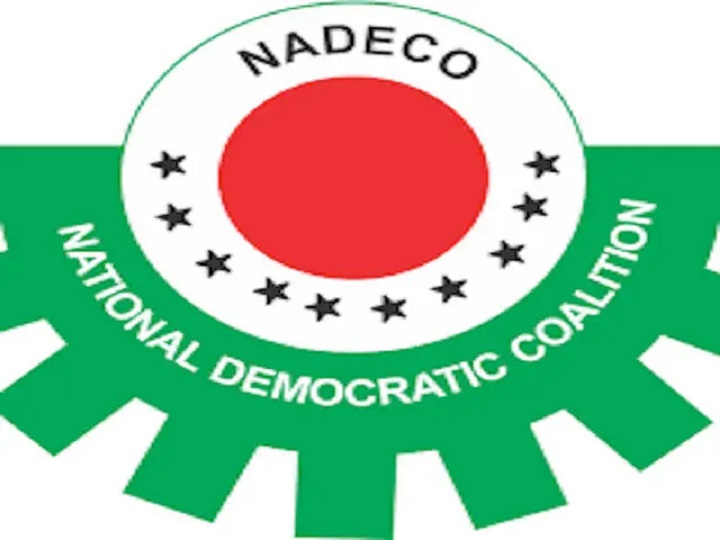 Back to the meat of the matter, Akingba was among the few Nigerians who risked their lives for the survival of dear fatherland during the sad phase of Nigeria's political advancement. Adekunle Ajasin, Anthony Enahoro, Alfred Rewane, Adeyinka Adebayo, Bola Ige, Alani Akinriande, Ebitu Ukiwe, Cornelius Adebayo, Lawal Dambazzau, Bolaji Akinyemi, Kayode Fayemi, Labaran Maku and Wale Oshun! Abraham Adesanya, Reuben Fasoranti, Ayo Adebanjo, Olu Falae, Ndubuisi Kanu, Segun Osoba, Dan Suleiman, Ralph Obioha, Bola Tinubu, Yohanna Madaki, Dele Momodu, Jonah Jang, Lloyd Ukwu, Akingba and many others! While some of the NADECO and other members of the pro-June 12 forces were driven into exile, others managed to remain in Nigeria to give the Sani Abacha-led junta a run for its money. It was a risky and deadly struggle but it eventually paid off. On June 8, 1998, Abacha died at Aso Rock Villa and, on May 29, 1999, democracy found its way back to Nigeria.
The 4th Republic is now 24 years old; and a time like this calls for a good review, especially, by one of the men in the eye of the storm.
On NADECO, Akingba said that the Coalition is either dead or asleep. According to him, "most of the people who were there before are no longer there – by words, deeds and actions. We were very close; maybe, still close, to be able to know one another. We knew those who were hungry and came to NADECO only to eat. We knew those who joined because of their love for dear fatherland. As it was in the church, so it was in NADECO: it comprised all kinds of characters. There were experiences of betrayal. There were members who were operating under the influence of Abacha. There was even a time when Abacha sent assassins after us and we escaped only by the whiskers. In the end, the truth prevailed. When those of us who were driven into exile came back to Nigeria, there was no continuation. Evidently, many of our leaders had different motives."
Hear Akingba on President Tinubu: "For me, Tinubu is better than most of the contestants. But he is just one individual, whereas leading Nigeria is a collective effort. Before he makes a decision, he has those he consults. He must have even researched it, because he doesn't own Nigeria. It therefore depends on who our president is listening to and who is at the helm of his affairs because he cannot make a decision by himself. Tinubu can listen to history, that is, historical events a la where he is coming from. He can also listen to current affairs and his appointees, not only his ministers but also security operatives. However, our problem as a country is structural. Nigeria cannot be run successfully as a unitary country. We have run it and we have failed woefully. Former Presidents Olusegun Obasanjo, Umaru Yar'Adua and others have been there but it's not their fault that they weren't successful. It's because Nigeria has been running a unitary constitution."
He continued: "Nigeria has gone backwards. Of course, when a country is going backwards, all its citizens will partake of whatever becomes its lot. We no longer have a functional Police Force. The current system whereby all the state commands report to the Inspector General of Police cannot work. There will be corruption, and there's corruption. Our institutions are not working. Our education system has failed. These days, a graduate cannot write correct letters. School certificate holders, who used to be the backbone of the civil workforce in the past, are even worse. In our very eyes, religion is now big business. Industries are gone. The roads that were constructed when Local Governments were worth their mission can no longer be maintained, even with more money and more people. Obviously, the Western world cannot be exonerated from Nigeria's challenges. That's why the president must be careful to do the right thing or not to do the right thing."
As a way out of the country's predicament, Akingba canvassed a return to the 1963 constitution. He warned against racial injustice and domination if Nigeria is not to self-destruct. In his words, "the same gun that is used for gaming can also be used to kill a human being. So, the world must go towards self-management, that is, democracy. Our leaders, once they get into office, the office get into their heads, thereby forgetting where they are coming from. We have seen friends who assumed office and became elusive. Now that they have left power, it's difficult for them to access the base ladder which they once despised."
Akingba told a story of how, not once, not twice, he went to his polling unit at Opebi in Lagos to vote only to be told that somebody had already voted on his behalf; and the man in the former university lecturer and pro-democracy activist became ideologically detached.
That's the vintage Amos Arogundade Akindasa Akingba, aka 'Triple A'.
From Akingba's account, there's actually a puritanical angle to NADECO: the fact that we have a democracy still does not mean that we have a democracy; and Tinubu as a democrat should know that! So, we can begin to investigate the democracy that we have that allows for certain things and disallows others. Presently, what's Nigeria as a nation-state struggling with, democratically? Well, we may begin by interrogating the workings of the intergovernmental institutions, that is, the flow of the relationship between the arms of government on the one hand and states and the intergovernmental agencies on the other. Fortunately, from Akingba's account, individuals who served as pillars behind the movement had other personal motives and, given the outcome of the objective platform, everyone cherry-picked the benefits as per their personal desires. Essentially, therefore, the political gladiators describe the end as justifying the means. But then, in whose objective interest is the end justifying the means?
NADECO was founded to call attention to Nigeria's socio-political problems: the pervasion of justice and imposition of injustice. But, considering the situation of things in Nigeria, have those issues been ultimately dealt with by society and can we say that the goodness of May 15, 1994, has rested, or been rested, for good and that there's no need for it again? Once upon a time in Nigeria, NADECO was the new bride. As it is today, are we done with it and is its mission completed for good? Interestingly, apart from Tinubu's huge investment in the struggle, he and others were running around the globe to see that the institutionalization of democracy and Federal structure in Nigeria became a reality. So, 24 years after, is ours a position of 'Uhuru' or that of patching up?
To be continued.
*KOMOLAFE wrote in from Ijebu-Jesa, Osun State, Nigeria.
Support InfoStride News' Credible Journalism: Only credible journalism can guarantee a fair, accountable and transparent society, including democracy and government. It involves a lot of efforts and money. We need your support. Click here to Donate