The National Agency for Food and Drug Administration and Control has announced in a post that subject to an investigation on Petazone (Dexamethasone Injection), it has preservative Asian lingerie need lots of womensampled and analyzed the product.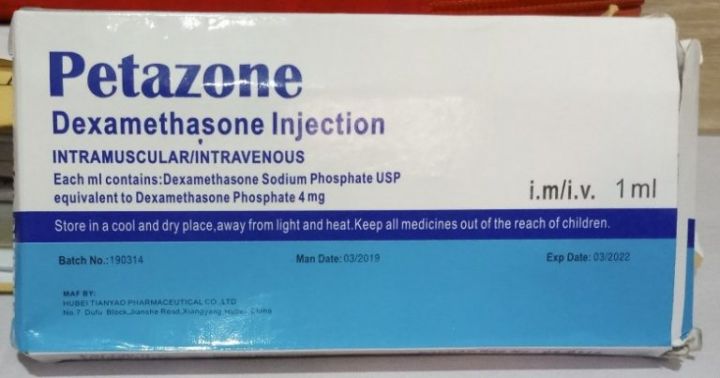 NAFDAC noted that the result of the laboratory analysis revealed that the affected batch of the product failed sterility test and assay having just 0.2% content of dexamethasone compared to 90-110% expected.
NAFDAC stated that Petazone is produced by HUBEI TIANYO Pharmaceutical Co.Ltd, China. The product with Batch Number -190314; was manufactured in 03/2019, and will expire in 03/2022.
NAFDAC has therefore initiated surveillance in the States and the Federal Capital Territory, Abuja to prevent or stop the distribution and sale of Petazone.
NAFDAC has urged those who trade in medicines and still have Petazone Dexamethasone Injection IM/IV) 1ml Batch Number 190314 in stock, to hand over stock to NAFDAC.
Healthcare providers and other members of the public have been advised by NAFDAC to contact the nearest NAFDAC office with any information on distribution and sale of Petazone (Dexamethasone Injection IM/IV) 1ml Batch number 190314.
NAFDAC has in view of this advised consumers to report adverse experienced from the use of medicines to the nearest NAFDAC office.