The National Agency for Food and Drug Administration and Control has announced that it has received information that the Chilean Institute of Public Health has issued a warning on the circulation of fake hydroxychloroquine sulphate-based medication, Reumazine tablets.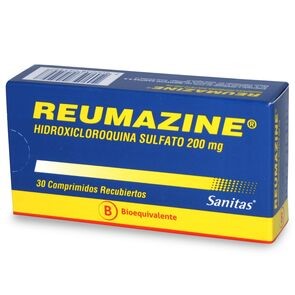 NAFDAC stated that the Reumazine tablet has been circulated in some African countries and the use of this drug pose a threat to health.
According to NAFDAC the fake hydroxychloroquine medication is 200mg and manufactured by Instituto Sanitas, with batch number – 0307620/F18705. The product will expire in May 2022.
NAFDAC noted that Hydroxychloroquine is used to prevent or treat malaria caused by mosquito bites and auto-immune diseases like lupus, rheumatoid arthritis.
Members of the public are hereby advised to discontinue sale or use of the product and submit stock to the nearest NAFDAC office.
NAFDAC has therefore advised healthcare providers and consumers to report adverse effects experienced from the use of the product to the nearest NAFDAC office.