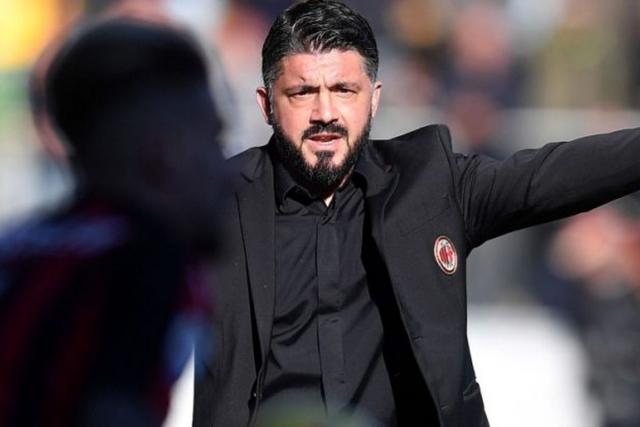 Napoli manager, Gennaro Gattuso has said his club would need helmets and armor in the 2nd leg of their UCL clash vs Barcelona if they want to qualify.
Garttuso, however, believes his team stands a good chance at knocking Barcelona out even if it would be a very difficult task.
According to him, the tie is not decided yet but he was not happy with the defensive slip that caused Barca's sloppy equalizer.
He added that Napoli could've done more to seal the victory with the several chances they threw away in the second half.
His words, "Nothing is over for us when we're playing the last 16 in the Champions League, not even when we play cards,"
"We know the difficulties we are going through. We will buy helmets and armour.
"We will get all the necessary [tools] and will play the next game. Nothing is over."
On the draw, "I am disappointed because we made kind of a mistake defensively and they hit us. For sure we could do better,"
"When Lorenzo Insigne had his chance [Arkadiusz] Milik and [Piotr] Zielinski were not marked. Perhaps we could have exploited that situation in a better way. Same applies for [Jose] Callejon.
"There is some disappointment, we suffered but the team did almost everything right from a tactical point of view.
"I am happy for this, perhaps we could have done better passing. This is the only regret."