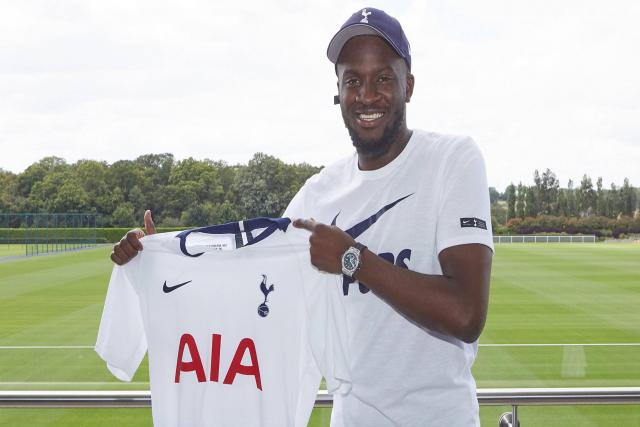 Tottenham manager, Jose Mourinho has come out to say that he never doubted Tanguy Ndombele's quality.
He revealed this after the midfielder's match-winning performance against Lokomotiv Plovdiv in Europa League qualifying.
According to him, he always believed in the Frenchman, even if he questioned his professionalism at some point.
He added that last season Ndombele was stuck in a situation where he could not see his evolution, but he has been professional and committed since then.
His words, "Tanguy is in a process of evolution,"
"Last season he wasn't. Last season he was stuck in a situation where I couldn't see evolution. In this moment he's training very, very well.
"He's recovering from his injury, he's recovering physically and today he gave us what we needed in this last 30 minutes.
"In this moment, I believe in Tanguy. I never doubted his quality. Never. I doubted in some moments his motivation and commitment and professional attitude.
"In this moment I believe in him. Today we made this decision together to not start the game because he also feels that he needs a bit more but in this moment I think that Tanguy can do well for us."
He added, "Football is full of players with difficult starts,"
"Luka Modric in Real Madrid, after six months he was elected the worst signing of Real Madrid history by the fans and press, a few months later he was champion, then European champion and then voted the best player in the world.
"When the talent is there, many things can happen with adaptation, but if the talent is there anything good can happen."