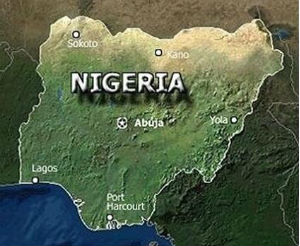 It baffles me when I listen to, or read, comments from some morons, whenever a situation arises in Nigeria. I wonder if they have forgotten their brains inside the rain, and the rain has bitten their brains, causing cold to make them to be inactive.
– President Jonathan has refused to relieve the Minister of Petroleum, Mrs. Diezani Maduake, of her job, despite indictments from not less than 6 different panels, including 3 committees set up by the president himself.
– The SEC boss, Ms. Ote, still retains her job till date, against the recommendation for the president to get rid of her, following her indictment, by the house of representatives. It is noteworthy that she represented the SEC at a meeting at the presidency, even while she was still on suspension, and the so exalted, celebrated, and highly rated Harvard product, Minister for Finance, Dr. Ngozi Okonjo Nweala, did not see anything wrong with it. She had gut to come out to defend the unscrupulous action, even when she should know better.
– Our untouchable Attorney General and Minister for Justice, Mr. Adoke, has been alleged for so many financial improprieties, including Mallambu oil block deal, which involved 156B USD, or thereabout. Yet, he is still the minister till date without the president calling for his head, or at least, ordering for investigation of any of the allegations.
– It took Mr. President over 4 good months to relieve the former Minister of Aviation, Ms. Stella Odua, of her job, after her indictment by the house of representatives and the committee set up by the president himself, in the alleged purchase of 2 Bullet-proof BMW 255M USD. The cars were never seen, and nobody is asking questions about the invisible cars or the money involved anymore. It is also noteworthy that the minister was not even sacked, she was rather asked to resign her appointment, for face-saving.
This is to mention but a few, of those aids of Mr. President that have been indicted mostly for financial improprieties, without him taking any action whatsoever. Many of them are still in government till date.
My point is, why did it take Mr. President a jet-speed to relieve the governor of Central Bank, Mr. Sanusi Lamido, of his duty, because of an allegation of financial recklessness from a mere government agency, without bothering to set up any committee, that our president is well known to cherish most? Don't we feel it's necessary to ask questions, like: Is the president having an ulterior motive or is he acting in good faith? Does this have anything to do with the CBN governor's role in exposing how our country has been ripped of whopping sum of 20B USD oil revenue, in less than 2 years, by some few wicked people?
Let's ask ourselves, how many heads have rolled within or outside NNPC, since the alleged 2.7 Trillion Naira subsidy scam for over 2 years now? What have we heard about the president's effort to deal with the people involved in the exposed deals with some companies in Switzerland in short-changing us by 7 billion USD oil revenue?
Where is the conscience of our so-called leaders? Why have they chose to turn Nigeria into a dead-end? A country that has been blessed with meek and honey. A country that God loves most. Why are they embezzling the money they can never spend for their life-time? Why do somebody need to steal hundreds of billions of Naira, even when he can not spend just 10 billion Naira throughout his stay on earth? Why are they deriving joy in seeing their fellow country men striving to get just one meal on his table, a day, while they live in affluence? What is their joy in seeing people die of hunger while they go on cruising at the expense of such people? Of what benefit will the stolen money be to them after death? The Bible says " The fool is acquiring wealth without knowing who will spend it".
It's high time we stopped being fools and morons. Let us use our brains and stop acting like a brain-dead. Let us forget sentiments and pursue the common well-being of our country and people. Let us use our collective efforts and voices to chase away the evils in our land. We have no other place to call our own, except Nigeria. Without Nigeria, there will be no Niger-delta, no Oodua, no Arewa. Nigerians, wake up from your slumber. Nobody will emancipate us, we have to emancipate ourselves.
GOD BLESS NIGERIA, GOD BLESS NIGERIANS.
Akintunde Rasheed
Support InfoStride News' Credible Journalism: Only credible journalism can guarantee a fair, accountable and transparent society, including democracy and government. It involves a lot of efforts and money. We need your support. Click here to Donate