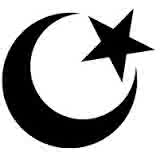 An Abuja based Nutrition and Fitness Coach, Mr Olu Aijotan has advised Muslims to consume healthy foods during Ramadan season to promote healthy living.
Aijotan, who gave the advice in a statement on Wednesday in Abuja, said healthy diet could also keep them fit and healthy.
He said that fasting was a great opportunity to gain spiritual strength and practice self-restraint, adding that it was part of spiritual requirements for both Christian and Muslim religions.
Aijotan said the first thing to do after breaking fast was to rehydrate the body before eating any food.
"Your body will be dehydrated by the time you are to break your fast, you will be thirsty and hungry, however, your body will require water quicker than food itself.
"When you are drinking the water, ensure you do this slowly and don't guzzle it down, guzzling water down the throat could make your stomach feel tight for a moment,'' he said.
He said, secondly in keeping fit and healthy, there was need to eat foods low in carbohydrate but with more protein and vegetables.
"Let your meal contain foods like fish such as mackerel, salmon, tilapia; chicken, vegetables like cabbage, cucumber, spinach also known as efo, green, ugwu, and ewedu.
"Other healthy foods you can eat are ofada or brown rice, moi moi, millet, semolina, wheat meal, 'masa', almond, cashewnuts, eggs, skimmed milk, among others.
"Fruits such as water melon, pine apple, oranges, banana are also good,'' he added.
Aijotan listed foods such as sugar, white bread, white rice, ice cream, sweets, cakes, muffins, soda, and soft drinks should be avoided to prevent weight gain.
He said that Ramadan was about self-restriction, stressing that eating such meals once a week could be allowed but in small portions.
The nutrition and fitness coach also noted that it was more appropriate to eat moderately than to overeat when breaking fast.
"While breaking the fast, it is understandable that you'll be very hungry however that is the fastest way to gain weight.
" Overeating once a day leads to weight gain as body think it is in a state of famine and your body reacts by slowing down your metabolism which in turn stores what you eat as fat.
"After you eat a large meal, your blood sugar level increases, and your body realises this and in response quickly secrets lots of insulin to bring the blood sugar levels back down.
"When it does this, the extra sugar from the process is stored as fat and that is not good for you.
"Instead, eat small portions of healthy meals through the evening and early morning before fast starts and at dawn this will keep your metabolism level adequate and maintain blood sugar level,'' he said.
Support InfoStride News' Credible Journalism: Only credible journalism can guarantee a fair, accountable and transparent society, including democracy and government. It involves a lot of efforts and money. We need your support. Click here to Donate