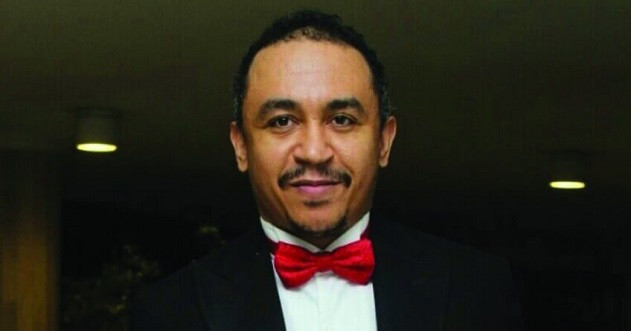 Popular media personality, Daddy Freeze has jumped on social media to write about Nigerian pastors.
In a recent post on Instagram, the OAP revealed that he wants tithes of one year to be refunded to church members amid the coronavirus hardship.
According to him, the fact that an American church did that recently should motivate out pastors here to do likewise so their members can live a healthy life during the pandemic.
He added that after all, the bible says that, "Those who collected tithes with Malachi 3:8-10 should in the same vein, bring out the meat from God's storehouse so the people may eat and not die."
His words, "Dear Nigerian GOs, I suggest that you kindly look into this and refund the tithes of the last one year, no need for 3 years, so your people can have meat on their tables from the 'storehouse of God'.
"Those who collected tithes with Malachi 3:8-10 should in the same vein, bring out the meat from God's storehouse so the people may eat and not die, God bless you all! ~FRZ."