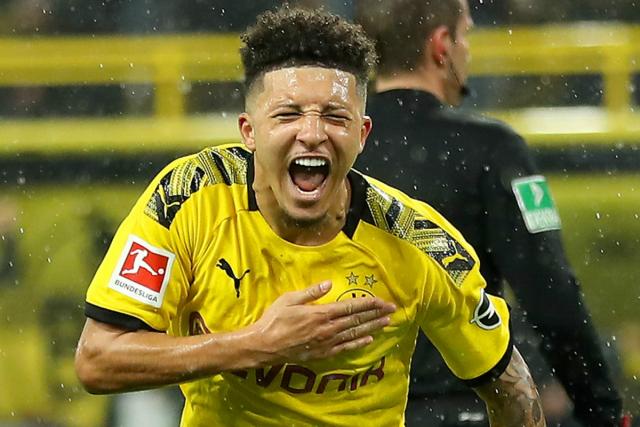 Borussia Dortmund forward, Jadon Sancho should stay with Borussia Dortmund for one more year amid the several links to Mufc, Dimitar Berbatov has said.
Berbatov believes the England international should continue his development with the German club because he could struggle to fit into Solskjaer's current starting XI.
According to him, his move to Bundesliga has paid off thus far and it remains the best decision he has made in his career so far.
He added that now might not be the right time for a Mufc move with players like Anthony Martial, Marcus Rashford and Daniel James currently playing for the job.
His words, "Sancho moved to Germany at a very young age and it looks to be paying off massively in the way that he is developing,"
"That was maybe the best decision he has made so far, to go there and play because I think he, his agent and family knew he was good enough to play, so when someone isn't giving you a chance at one place of course you go and find somewhere to play and it was a great decision on his part, he is developing and now big teams are coming after him.
"I don't know if now is the right time for him to go to Manchester United, I have mentioned it before, I have my doubts here because at United there's Anthony Martial, Marcus Rashford and Daniel James.
"It's good to have competition for the team but I would imagine if he moves to a new place he would want to play every game, but rotation is a common thing now in football.
"From that point of view, you can't guarantee a player will play, but I think we need to go with that assumption, big money and he would like to play.
"For me, he is going to choose the team that he knows he is going to play. Not to move and do nothing because that is going to stop his development.
"That's why I think it may be better for him to stay at Dortmund for one more year, why not?"