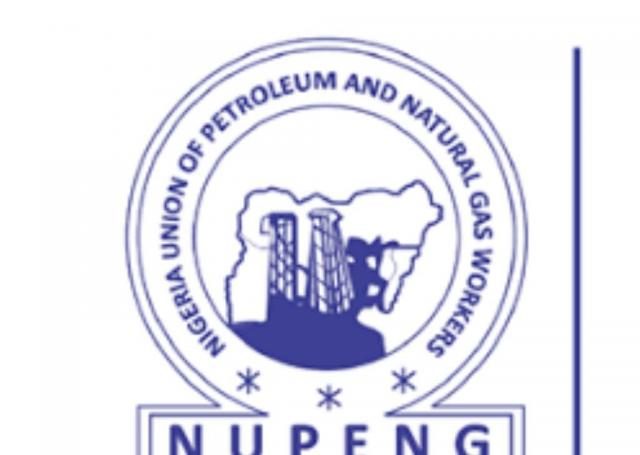 President of the Nigeria Union of Petroleum and Natural Gas Workers, NUPENG, Comrade Williams Akporeha has begged the Federal Government to make roads motor-able, improve security on the highways and complement the efforts of the union in training Petroleum Tanker Drivers, PTDs.
According to him, reports that there is an increasing rate of accidents involving fuel tankers is false and exaggerated.
He added that even if there will always be some reckless drivers, NUPENG has been doing its best to train them very well.
His words, "First, I disagree that there is an increasing rate of accidents involving fuel tankers. It is exaggerated and overblown. What we have are recent cases of petroleum products laden tankers falling as a result of many potholes on the highways in parts of South-East and South-West and unscrupulous people rushing there to scoop fuel resulting in inferno which consumes lives and property.
These incidences have received huge commentaries and media coverage, but we plead that our reportage should try and uncover the truths. It is rather unfortunate that our society has degenerated to the level of lacking empathy and consideration for the pains of others as long as we are making money out of the misfortune.
Beyond poverty, there is an increasing level of greed, loss of moral values and reduction in human feelings in the country."
"Notwithstanding the above, NUPENG, as a responsible union, has not folded its hands on these incidences, as we have continued to mount pressure on the government to fix our roads most of which are in deplorable state. Potholes as huge as gullies are all over the country and falling off of articulated trucks is not peculiar to petroleum tankers.
It happens to so many trucks and vehicles including those carrying containers. And because of the inflammable nature of the products we carry and the behaviours of people generally, petroleum tanker accidents have many implications.
We have had series of meetings, held press conferences, written to government on bad roads which are the major cause of accidents involving tankers. The union, through its Petroleum Tanker Drivers branches, PTD, annually commits a lot of resources into the training and re-retraining of tanker drivers on safety, safe driving, vehicle maintenance and good conduct on the highways. Currently, in view of the 'EMBER' months, another round of training is going on for petroleum tanker drivers. The training is usually bi-annual and it is done with presentations from the Federal Road Safety Corps, FRSC, fire-fighting agencies, Civil Defence Corps, Nigeria Police, Lagos State Transport Management Agency, LASTMA, and traffic control agencies in every state where the training is holding.
Furthermore, the union in collaboration with FRSC, is enforcing the installation of speed limiter in every of the petroleum tanker that loads from any of the depots. The union also has its Vehicle Inspection Officers, VIOs, checking each of the trucks that come for loading. The VIOs are experienced retired truck drivers. These and many others are what we are putting into the system."
Asked about the other factors that can cause tanker accidents apart from bad roads, "There are other factors apart from the poor state of our roads. They include mechanical and human factors. Our spare parts markets are literally flooded with fake and substandard spare parts. Oftentimes, failed mechanical parts are the major contributory factors.
Another factor is the inability of owners of these articulated trucks to give adequate attention to their trucks. Another factor is the illegal activities of some law enforcement agencies who mount illegal roadblocks on major highways across the country."
On the recklessness of these drivers, "Drivers under the aegis of PTD, NUPENG cannot be termed as reckless because they undergo training and re-training yearly. However, you cannot rule out the possibility that out of every ten apples, one or two may be rotten. But to make a generalised statement that tanker drivers are reckless is wrong.
As I earlier said, huge resources are committed annually into this exercise. We warn them against the abuse of substances, alcoholism and we organise medical checks for them regularly. We have experts who check their eyes, for clear vision, sugar levels, and blood pressure.
That is why accidents have reduced. The FRSC will attest to this. There are a few cases of some recalcitrant and erring drivers and the union has a disciplinary mechanism in place to deal with such situations as they arise."
Support InfoStride News' Credible Journalism: Only credible journalism can guarantee a fair, accountable and transparent society, including democracy and government. It involves a lot of efforts and money. We need your support. Click here to Donate