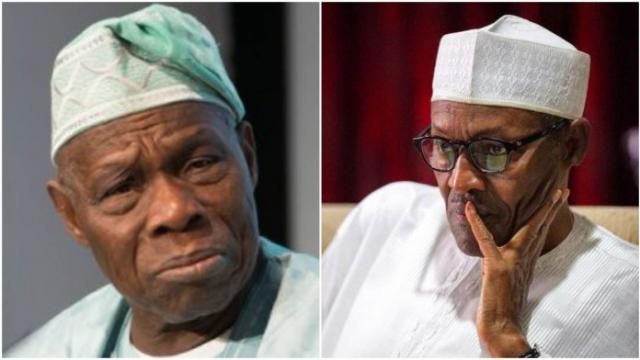 Federal Government has rejected President Olusegun Obasanjo's comments that Boko Haram insurgency is now an agenda to Fulanise West Africa and Islamise Africa.
FG revealed that the comment was wierd and absurd, and begged Obasanjo to not let personal hatred overwhelm his love for Nigeria, and he should even withdraw his statement to prove it was a mistake to say such.
FG, via Lai Mohammed said Boko Haram and ISWAP were nothing but terrorist organizations, and religion was not involved.
His words, "Since the Boko Haram crisis, which has been simmering under the watch of Obasanjo, boiled over in 2009, the terrorist organization has killed more Muslims than adherents of any other religion, blown up more mosques than any other houses of worship and is not known to have spared any victim on the basis of their ethnicity.
It is, therefore, absurd to say that Boko Haram and its ISWAP variant have as their goal.
"Shortly after assuming office in 2015, President Buhari's first trips outside the country were to rally the support of Nigeria's neighbours – Benin, Cameroon, Chad and Niger – for the efforts to battle the terrorists.
"The President also rallied the support of the international community, starting with the G7, and then the US, France and the UN.
"That explains the massive degrading of Boko Haram, which has since lost its capacity to carry out the kind of spectacular attacks for which it became infamous, and the recovery of every inch of captured Nigerian territory from the terrorists,"
Executive Director of MURIC, Prof. Ishaq Akintola also had not so nice things to say to Obasanjo.
His words, "The ex-President is simply licking his own spittle. Would he have made that speech when he was President? When we started Sharia in 1999, Obasanjo was not outrightly antagonistic. He knows better because he knows the truth.
"Is it senility? Is the ex-President going senile? Otherwise, I don't see how he will be promoting lawlessness, dividing the country, and playing the religious card. What has ethnicity got to do with the insecurity in the country?
"If he has something against the Fulani, let him come out and say so. A statesman should not attack any ethnic group.
"It's a pity that those who are supposed to know better are behaving like kindergartens. It's so unfortunate. I am grossly disappointed in former President Obasanjo. He used to be more matured. This is not the Obasanjo we used to know, he should go and read his own books."