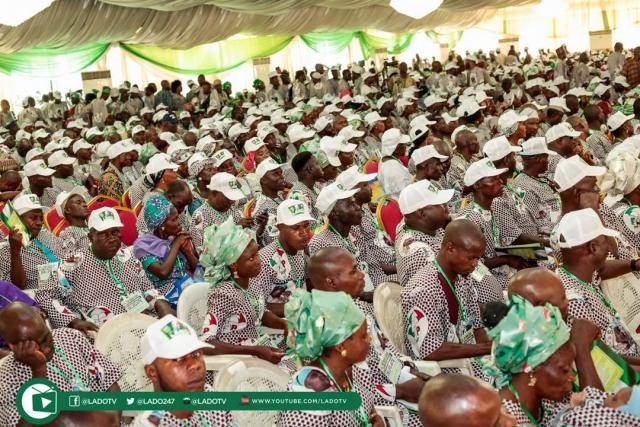 Social and conventional media have been inundated with the currency of issues in the Ogun State Peoples Democratic Party (PDP). The Independent National Electoral Commission (INEC) has, in its questionable wisdom, announced its purported decision to accept the list of candidates submitted by one expelled Engineer Bayo Dayo.
This position of INEC stands logic in the head. Its a decision that is against the body's stand that only candidates who participated in primaries that followed due process and list submitted by party national chairmen would be accepted by the agency.
That this is coming from an electoral agency that should have been the unbiased umpire, harbinger of the rule of law and apostle of due process is disturbing. It calls for sober reflection from all democracy lovers. No doubt, its another nail in the coffin of integrity of the organisation. Not this time when integrity questions are being asked on the unfortunate conduct of the electoral body in the gubernatorial elections of Ekiti and Osun States.
What I fail to understand is why INEC is so much in a hurry when the matter in view is already slated for hearing at the appellate court as ordered by the Supreme Court. Shall we assume there is a third mighty force propelling INEC to adopt its position? Or is there any particular gain for the body? Your guess is good as mine.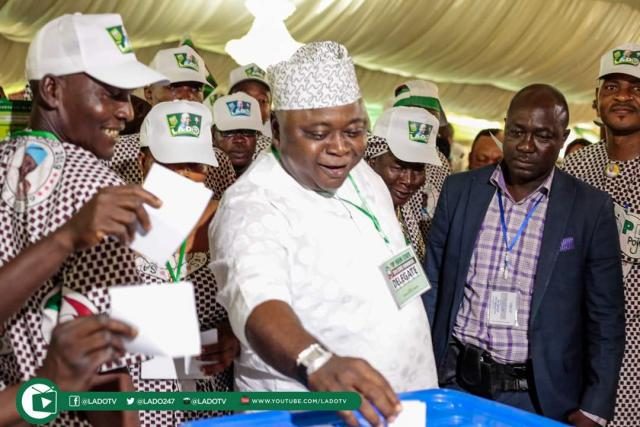 We are aware that this satanic group has been hobnobbing with the powers that be in the ruling party, APC. They are on a mission to destabilise PDP in Ogun State to pave way for their APC masters having realised the popularity and acceptability of Hon Ladi Adebutu amongst the Ogun populace. All they want is to distract Adebutu sufficiently enough. The man can't be distracted. Believe me, its a mission impossible.
It is the trade in stock of these satanic agents to run satanic errands and appear as devil's advocate against the Nigerian people who seek liberation from the shackles of APC-imposed-poverty. They work only against the interest of the party they claim membership of when elections are around. They praise APC government at the slightest opportunity just to appear as 'boy good'. They don't bring good news. They are evil hawkers. We know them. We know their antecedents. We can't forget in a hurry N3billion spent to destroy PDP government of Otunba Gbenga Daniel in 2011. We remember their inglorious role in Edo and Ondo States elections. They are just waging a purposeless batttle against imaginary windmills. Walahi, they won't succeed in Ogun State.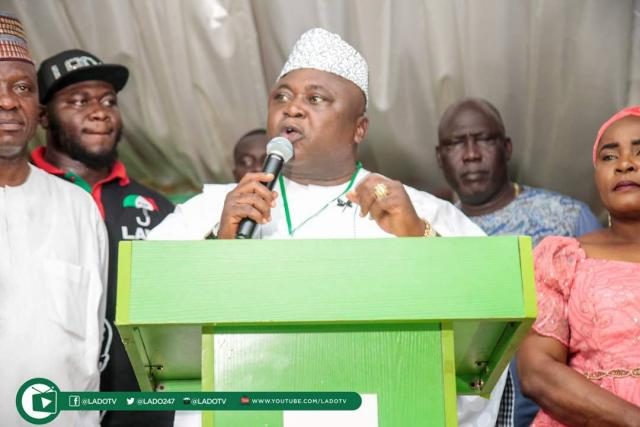 They even tried to involve our political leader, a decent man and Master Extraordinary on Political Strategy into their brigandage by listing his name as the senatorial candidate for Ogun East. But the Lion of the West and Arole of Remoland, OGD, suffers no fools gladly. He rejected the Greek offer. He wondered how he could have emerged a candidate when he didn't purchase and submit any form nor participate in any primary whatsoever. He distanced himself from their greed, avarice, insincerity and corrupt compromise.
Anyway, Hon Ladi Adebutu remains the authentic PDP gubernatorial candidate for 2019 general elections having emerged winner of the authentic guber primary conducted by the national body of PDP as stipulated in the party law and witnessed by INEC, police and SSS on September 27, 2018. I know of this because I was a delegate and I joyfully voted for him. Ditto all the candidates within my jurisdiction, I voted for them. Those outside my senatorial district were equally voted for by their senatorial districts authentic delegates.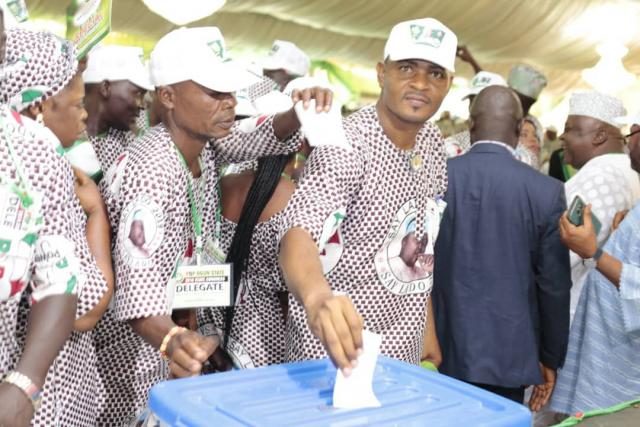 We are confident that this Egyptians we see today, we shall see them no more. Party faithfuls and the public should remain calm and maintain unshakeable article of faith in the national and state leadership of PDP led by Prince Uche Secondus and Hon Sikirulai Ogundele.
The issue on ground is in court of the land and will be resolved in our favour as all the ingredients of victory are all domiciled on our side. The law will surely take its course very soon. I mean soon.
PDP…. Power to the People
Deji Babington-Ashaye is a member of Ladi Adebutu Democratic Organisation and Ogun State Peoples Democratic Party.
Support InfoStride News' Credible Journalism: Only credible journalism can guarantee a fair, accountable and transparent society, including democracy and government. It involves a lot of efforts and money. We need your support. Click here to Donate