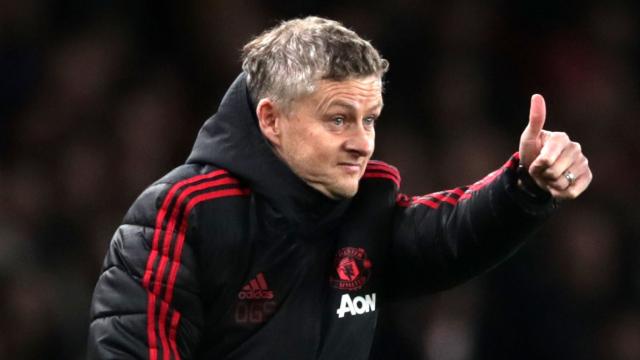 Manchester United manager, Ole Gunnar Solskjaer still has the finishing touch that made him such a formidable striker while he played, Lee Grant has said.
Grant recently revealed that he has been witnessing Ole's skills first hand and he still has the finishing ability we all loved him for.
According to him, he might no longer have the power that the likes of Marcus Rashford and Mason Greenwood have because of his age, but he is still very dangerous in front of goal.
He added that Ole has not stopped loving football as a coach and he keeps striking the ball ridiculously in training.
His words, "The gaffer loves it,"
"The trouble is that they are striking the ball ridiculously. Rashy [Marcus Rashford], Mason [Greenwood], these guys, they are hitting the ball so hard, the gaffer can't live with them now. His accuracy is still there, though."
"Occasionally, the ball will pop out and he will just rattle one in the bottom corner and he'll give you the eyes."
"We have a nice little battle actually,"
"I'm always on at him in training, always digging at him in training to try to do better."
"If Anthony shoots and I save it, I go: '1-0, Anto'. Then he'll get this glint in his eye and the next one, it won't matter if the gaffer says don't worry about the shot in the end, he'll come through and want to shoot in a one-on-one.
"He won't even say anything, he'll just do that [1-1], and then the next one, and we'll do that all day. So a lovely little rivalry goes on between us.
"You might have caught it with the goal he scored at home against Bournemouth. He cuts inside and hits an unbelievable strike, then looks up in the stands at me, like that. I'm stood up giving applause, it's the type of thing to do, but he'd have loved to score that goal against me, probably more than he would do against Bournemouth!"