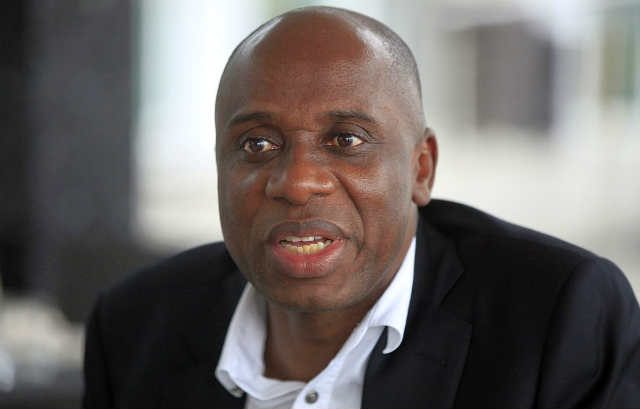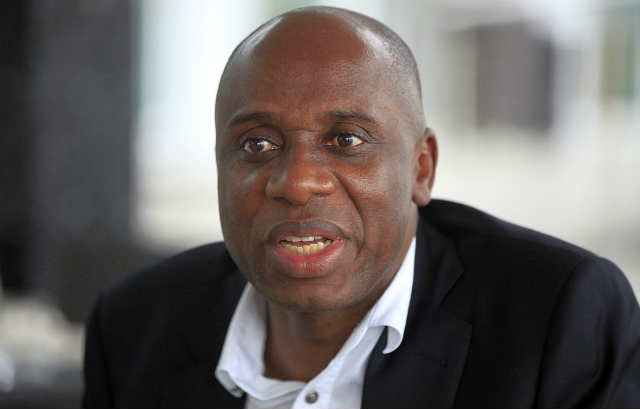 We must collectively rise up and raise our voices to say we've had enough of Omoku Massacre.
BEING A TEXT OF BROADCAST TO THE PEOPLE OF RIVERS STATE BY IMMEDIATE PAST GOVERNOR OF RIVERS STATE RT HON. CHIBUIKE ROTIMI AMAECHI ON THE NEW YEAR'S DAY MASSACRE IN OMOKU & INSECURITY IN RIVERS STATE.
My dear people of Rivers State, it is with profound grief I address you today.
In the past few years, we have suffered and endured a debilitating state of insecurity in Rivers state. Many lives have been cut short while many more have been maimed. Hopes and dreams have been dashed; families distraught and destroyed. Murderous cult groups and rival gangs reign supreme. Our once peaceful State has lost its serenity and lustre. We are now been derisively referred to as 'Rivers of Blood'.
However, the killings in Omoku in the first few hours of this new year and the uninspiring, inept, blame-game response of a State government that swore to an oath to protect every Rivers man and woman should collectively compel us to action and scream that we've had enough of the insecurity and bloodbath.
In the early hours of New Year's Day, defenceless residents of Omoku were gruesomely attacked and murdered on their way home from the new year cross over night church service. 23 men, women and children were murdered in the attack. In the first couple of days of this New Year, people have also been murdered in Andoni and Egbeda.
Some 48 hours after the Omoku massacre, the response of the governor and government of Rivers State whose primary responsibility is to protect you from these kind of attacks was a gabble blather about a two hundred million naira bounty and to launch another round of attacks on me because I politely advised them to protect Rivers people or resign from office.
Like most of you, I was shocked, utterly disgusted to hear the man, who, I must repeat, took an oath to protect you, attempts to justify and casually explain away the cold-blooded murder of innocent Rivers people in Omoku on New Year's Day. The governor's attempt to justify and compare the Omoku murders or any other killings in Rivers State to whatever is happening in any other part of the country is a deceitful, poisonous narrative that we must never allow to flourish. The governor's repugnant attempt at finger pointing, blaming oil companies, opposition politicians and everyone else apart from himself, is a clear indication that he has abdicated his primary constitutional responsibility to safeguard lives and property.
You know, and many outside Rivers State know that the nature and type of insecurity, violence and carnages in the State are unique and peculiar to the State. The madness in Rivers State since the advent of these NEW men of power is rooted firmly in the witchcraft politics of those who now preside over the affairs of the State. They lack the political will and have devilishly refused to halt the violence and killings, and restore some level of sanity in the State because of their mischievous politics and voodoo electoral calculations.
Let no one deceive you with a twisted narrative on the origins, causes and solutions to the bloodbath in Rivers State. Most of you can attest to how I battled and tackled insecurity when I served as your governor. I led the fight against the cultists, gangs, thugs and criminals masquerading as militants; they were driven out from hiding, many fled the State. I was able to do that because I was never in bed with the criminals; I never appointed any into political office or crowned any king. The administration I led was able to return the State to serenity from the horrible state of insecurity and violence we met when we took over. Rivers people enjoyed peace until the months leading up to the 2015 general elections when these 'new' men of power in the state introduced unprecedented violence and killings in the State.
We cannot continue to live like this. The Omoku massacre is the breaking point where we must all collectively rise up and raise our voices to say we've had enough. The governor and Chief Security Officer of the State who swore an oath to protect us must now protect us or resign from office. We will no longer tolerate his inability and/or refusal to protect defenceless citizens. ENOUGH IS ENOUGH.
My thoughts and prayers are with all who lost loved ones in the Omoku attack, as we continue to pray for the repose of the souls of those who were murdered. I assure you that the federal government will begin to protect you.
I wish everyone the very best and a peaceful, happy new year.
Credit: Nwaorgu Faustinus
Support InfoStride News' Credible Journalism: Only credible journalism can guarantee a fair, accountable and transparent society, including democracy and government. It involves a lot of efforts and money. We need your support. Click here to Donate