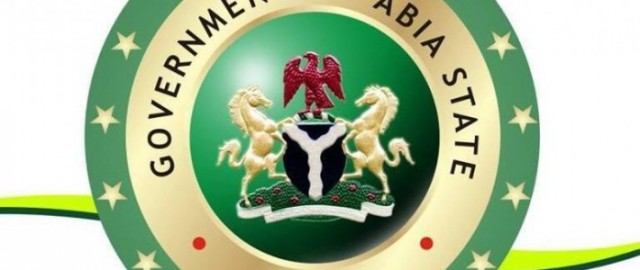 ORJI UZOR KALU AND HIS MEDIA WAR AGAINST ABIA STATE
Let the truth be told!
INTRODUCTION
This advertorial is a response to the serial media onslaught against the people of Abia State and it's government by Chief Orji Uzor and his tabloids namely, the Sun and the Telegraph which he has also syndicated using pseudonyms in the social media and other media outlets.
Ordinarily, the Abia State Government would not respond to desperados especially when such reports border on idiocy and outright mischief. However, our response has become imperative to correct the outright falsehood and tissues of nonsensical innuendos which unsuspected members of the public might misconstrue as facts should we decide to keep quiet in the circumstance.
The unfortunate decision of Orji Uzor Kalu to confront the masses of Abians and in so doing desecrate the hallowed institution of governance are clearly borne out of destructive negative nostalgia. For eight solid years, Kalu ran Abia State as his personal fiefdom. He saw Abia citizens and residents as his serfs. His dictatorial mien and personalization of State resources were in clear violation of hallowed ethos and democratic principles. This despotic mindset gave Orji Uzor Kalu a false sense of infallibility and euphoric authority. His obsession with Abia patrimony made him covet and hijack its common wealth. While ruthlessly feathering his nest, he simultaneously demeaned the image and prospects of the masses.
This is the very unfortunate reason why Orji Uzor Kalu, like a blood sucking leach, continues to hallucinate that the Abia territory and its people as his personal property. And it is for this cause he has preferred to gnash his teeth and fume with rage from his lonely abode in the political quarantine wherein God and nature have placed him to save Abia State from his contamination.
It is common knowledge that while the fortunes of Abia deteriorated, Orji Uzor Kalu, his family and companies curiously grew fat in leaps and bounds. Between 1999 and 2006, Abia stagnated and sank into socio-political stupor. Those inglorious years of the cankerworm negatively affected every section and sector of Abia State
WHY ORJI KALU IS ANGRY
In 2010, after three years of enduring the overbearing and suffocating strangle hood of Orji Uzor Kalu and his mother, and having explored every other venue of calling the lawless looters to order, Gov. Theodore Orji (Ochendo Global) responded to the yearnings of all classes of the Abia Community to lead them out from the deep socio-
Economic quagmire entrenched by the deadly dynasty. As a responsive custodian of the people's mandate, Ochendo moved to set Abians free and in so doing freed the resources of Abia State for the service and welfare of its long suffering people.
Since then, positive change has taken place in various facets of Abia economy. The social fabrics torn to shreds by the shenanigans of Orji Uzor have been re-built, thereby giving Abians a breath of fresh air. This is the real reason why Orji Uzor Kalu is recriminating. He is angry that Gov. T. A. Orji has sustained the momentum of positive change through prudence; good planning and exceptional inter personal skills. The tremendous result is evident in the fresh foundations being laid in every sector. Today, a new city center called Ogurube Layout adorns the once descript city of Umuahia. Whereas Orji Uzor Kalu for eight years governed Abia State from a rented apartment and left Abia civil servants as tenants in ramshackle premises, Gov. Theodore Orji has built brand new ultra modern secretariats, libraries, markets, roads and liberation farms.
For the first time in Abia history, Abians from all walks of life who were driven into exile by Kalu have been brought together under one umbrella to contribute their quota to state building both from within and outside Nigeria. There is now a definite sequential development strategy in agriculture, housing, infrastructure, commerce, industry, education, youth empowerment and poverty reduction. Between 2010 and 2013, over 90% of all national events slated for the South East zone have been hosted by Abia State as a result of the security, serenity and substantial economic growth.
The dexterity of Governor T. A. Orji in steering the ship of Abia State has catapulted Abia from being the isolated enclave it was under Orji Uzor Kalu to a respectable development venue widely acclaimed by the Federal authorities.
ORJI KALU'S MEDIA WAR
Never in the history of Nigeria has a former governor of a state so glaringly engaged the very people that brought him to lime-light in a campaign of calumny like Orji Uzor Kalu is doing to Abia State today.
Without respect or regard to the vision of the founding fathers and in total deviation from the norms of decency and patriotism, the Sun Newspaper which Orji Uzor Kalu established while in office as Abia Governor has been used as a tool of bare faced propaganda and instigation. In a fool-hardy attempt to up-turn the eloquent testimonies of good governance currently pervading the entire landscape of God's Own State; these tainted tabloids have become guerilla war tools with devious mandates.
As a man of unstable character, Kalu had four deputy governors in eight years, instigated incessant unrest in the legislature and churned out Commissioners like smoking chimneys. He castrated every authority and respectable institution in Abia State. He turned sections of the state against one another and instilled fear through compelling his fellow citizens to pay allegiance to fetish deities. Like a maniac, he desecrated the aura of the exalted office of Governor through spurious and petty "politricking". Orji Uzor Kalu is a good example of how NOT to be a governor.
No wonder he is miffed by the stability, peace and positive transformation engendered by Governor T. A. Orji- a feat he could not achieve. Like a sadist, Orji Uzor Kalu prefers to destroy anyone and anything he cannot control. This primordial mindset mixed with mundane envy and infantile bravado is his major motivation for the media war he has declared on his own people. Clearly, Kalu is aiming at setting the stage for a cri sis. Thankfully, his nefarious plan to discredit Ochendo Global has always been futile and will continue to be so because his wishful thinking is far away from the reality on ground.
Today, it is common to see the Sun Newspaper splashing photo-shopped pictures of potholes purportedly taken in Aba. Orji Uzor Kalu and his band of bandits forgot that as a self acclaimed Aba boy, he had the opportunity for a whole eight years to fix every single road in that city. This duplicity has exposed his crass ignorance and amnesia. It was under Kalu that the coinage 'Taiwan roads' entered into the political lexicon – a nagging reference to the shoddy nature of the jobs that saw Kalu's roads washed away in less than three weeks after a grandiose commissioning ceremony. How can Orji Uzor Kalu who invited Atiku, Na'aba, Obasanjo and many others to commission these same Aba roads a few years ago now turn around to attack anyone for his irresponsibility? We challenge Orji Uzor and his dimming sun to publish and show Nigerians just ONE good road he left behind in Aba. The administration of Gov. A Orji in addition to the construction and dualization of all roads leading into Umuahia, the state capital, also reconstructed the following roads: Eket Street, Okwulehie Street, Crowther Street, Item street, Good shed Road, Okpara Square, Library Avenue Road, Factory Road, Justice Akuma Street, Nneato Street, Okwuta Street, Ibe Nwachukwu Street, Enugu Ukwu Road, ACB Agbazuere Road, Mazi Akuma Okoro Road, Nnokwa Street, undertook and completed Aba Owerri Road in Aba, Milverton Road, Azikiwe Road, Constitution Crescent, Umuoba Road, Geometric Access Road, Aba-Obikabia Road (phase I), Brass Street, Okigwe Road, Umuojima Road, George's Street and many others all in Aba.
By making noise about Aba roads, which he awarded to himself and has collected the money using his many phony companies, Orji Uzor Kalu unwittingly embarked on a mission of self-indictment. He is shooting himself in the foot and reminding Abians and Nigerians that his era of ignominy left Abia in a state of sadness.
We all agree that the development of a State is an incremental phenomenon. Government is a continuum. But because Orji Kalu did nothing for eight years other than looting the State treasury to build private companies, that is why the current government has to literarily start from the scratch; that is why Ochendo has been christened the father and founder of new Abia State; that is why Governor T. A. Orji has to build new Secretariats, a new Government House, a world-class International Conference Centre, over five hundred new school blocks, nine new General Hospitals, seven hundred and ten Health Centers, new JAAC Building, new High Court buildings, new Women Development Center, seventeen Skills Acquisition Centers and very many other public institutions . We challenge Orji Uzor Kalu to publish in the Sun and Telegraph newspapers just eight buildings he bequeathed Abians in eight years, and we shall fill his newspaper with hundreds of legacy projects and monumental public structures started and already completed by Governor T. A. Orji. This a challenge Orji Kalu and his hatchet writers must take seriously if he still has a modicum of shame.
CONCLUSION
Orji Kalu's era of the locust is sorry and sad period of darkness which Abians prefer to forget. By his intrusive behavior, Orji Uzor is opening the sores of family members of the hundreds of Abians extra-judicially murdered by the Bakassi militia he established to hunt down perceived political opponents. As a self-styled "monster strategist'', he pretends to be oblivious of these sacred facts while engaging the services of hapless revisionists. This wicked and self seeking project, borne out of Kalu's unbridled ambition underscores his despicable contempt for the entire people of Abia. While we sympathize with his desperation, we will surely resist his frenzied attempt to blackmail and arm-twist our government.
Abians have had enough of Orji Uzor Kalu's madness. It is now time to restrain him and prevent the Abia populace from more harm. We shall take all necessary legal measures to protect the sanctity of our common heritage.
Enough is enough.
Hon. (Dr) Eze Chikamnayo
Hon. Commissioner for Information & Strategy
Abia State
Tags: Abia, abia state, Eze Chikamnayo, Ochendo, SUN NEWSPAPERS, UZOR KALU
Abia State Government Press Release
Support InfoStride News' Credible Journalism: Only credible journalism can guarantee a fair, accountable and transparent society, including democracy and government. It involves a lot of efforts and money. We need your support. Click here to Donate