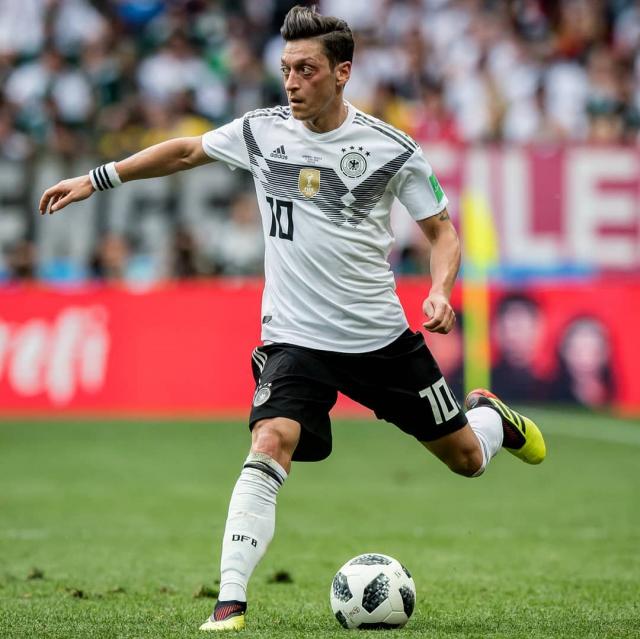 World Cup winner, Lukas Podolski has come out to say that Mesut Ozil is not a bad person.
He recently revealed that the German midfielder is still good enough to play a key role at Arsenal.
According to him, it is very sad to see how Ozil has been cast under an unfair light for years, both on and off the pitch.
He added that Mesut is a good character and it is horrible to see him waste on the bench at the club during match days.
His words, "He's good enough with support from the coach and the team, but something has happened with the club, you can feel that,"
"Is he in a disagreement with the club? When I talk to him, we don't want to talk about that kind of stuff. It's his situation, him and his agent have to deal with that.
"He's a good character — he's not an asshole. He doesn't do interviews where he speaks badly of his team-mates or of Arsenal and it's a shame we have this situation because everyone is losing. Ozil is sat in the stands, Arsenal are paying him and there is no winner."
On Arteta, "I hope better times are coming with Mikel Arteta,"
"I played with him and when he took over I could see improvements. The team talked together, they ran together, but still they only had one special player – [Pierre-Emerick] Aubameyang."
"It's not like the rest are sh*t, but they're not world-class. Look at Liverpool, they have top or world-class players in every position, but maybe that's not the target for Arsenal right now.
"Maybe just reaching the Champions League was good enough for them, maybe they knew they had no chance of winning the Premier League, but they didn't come close to either of those things."