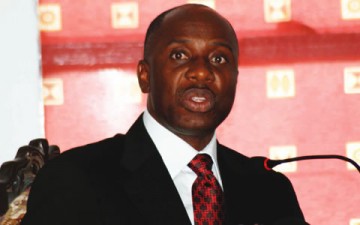 The Rivers State chapter of Peoples Democratic Party, PDP, has expressed sadness over what it described as the reckless spending by the State Governor, Rotimi Amaechi, which it alleged had turned Rivers into a debtor State in the past 3 years, as the governor was borrowing billions of naira for no just cause.
In a statement issued by the media aide to the state PDP Chairman, Mr. Jerry Needam, on Tuesday in Port Harcourt, the party wondered why lawmakers that are not properly constituted and lack the legal standing to make laws and give authorisation or undertake what it called 'legal actions', will abuse the privilege of having access to certain facilities, recklessly dispose themselves to aiding Governor Amaechi to squander the State resources and destroy the future of the people.
The statement reads in part: "To the PDP, the latest N50 billion loan by the governor was unnecessary and one too many, regretting that the development on ground in the State, the environment and the condition of the people and residents do not reflect the claims by the government on the injection of the huge financial revenue and monthly collections by the Amaechi administration since inception.
"Internally generated revenues, federal allocations and loans collected, have all gone. This is what the PDP expects; that the Governor needs to explain to the people first before asking for further financial aid from any funding or lending institutions, as not doing that puts more burden on the incoming government.
"The PDP is also worried that those members of the State Assembly do not take into consideration the implications of their actions, and thereby conniving with Gov. Amaechi, whose intention understandably is to acquire more funds to enhance his sole sponsorship of the All Progressives Congress, APC activities, in expectation of a Presidential ticket for him from the Party.
"Further loan facility to Governor Amaechi is unacceptable and should not be granted by the approachable financial institutions.
"It is our view that any bank that goes further to deal with the Rivers State Government in honouring its loan application does so in its own risk, as Rivers people do not support such financial transactions and no legal authority backs it.
"The Rivers State House of Assembly remains non-functional and illegal in view of the events surrounding its operations, and therefore, does not give any of its members any right to approve any loan for the Executive arm". The statement concluded.