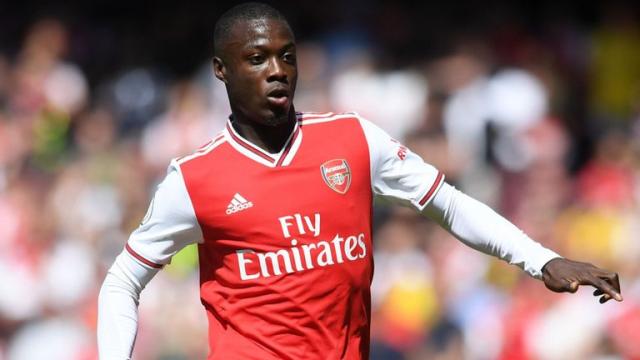 Arsenal manager, Mikel Arteta has come out to say that Nicolas Pepe is trying his best to live up to exceptions at the club.
He recently revealed that the Frenchman is currently suffering amid widespread criticism, but he expects him to shine eventually.
According to him, Pepe is hurting because he feels the responsibility and knows why the club brought him from France, so he is focused on delivering in the nearest future.
He added that Pepe wants to do his best and help as much as he possibly can, but he needs the support of the fans.
His words, "He is hurting, he is suffering – believe me, I am close to him – and he is trying his best,"
"He feels the responsibility because he knows why the club brought him here and he wants to deliver that."
"I would always defend my players. Whatever I have to discuss with him, it will be internally.
"Pepe wants to do his best and help as much as he possibly can. This is what I am interested in."
"It is my job and if he doesn't, it is my fault. He is trying his best. We all know Nico and sometimes his body language makes him feel bad."