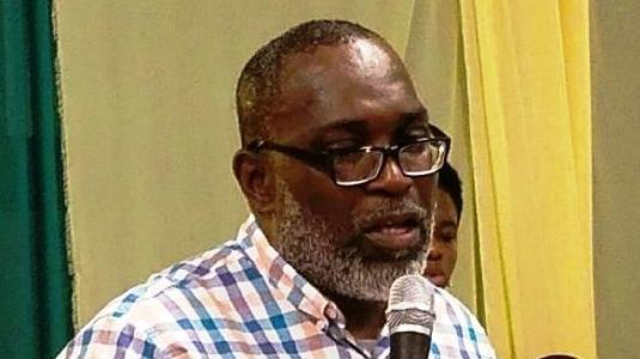 In response to recent changes in the operations of money transfer outfits which made them stopped sending money to Nigeria. This worrisome situation has prompted a petition raised by a concerned Nigerian in diaspora, Mr Akinbode Akinyemi on Change.org.
Akinyemi has called on Nigerians in Diaspora, who by now are aware of the retrogressive decision of the Governor Central bank of Nigeria to limit Money Transfer Operators License to just Western Union, Ria (also owned by Western Union) and MoneyGram.
Though we don't have any evidence, we believe that this action was initiated by Western Union and MoneyGram through intense lobbying to monopolize the Money Transfer service thereby continue to rob Nigerians by giving unacceptable rate and bad service.
Akinyemi has put together a petition on behalf of Nigerians in Diaspora to the CBN Governor copying The President and Vice President on the effect of the CBN Governor's decision. You can make your voice heard by signing this petition. Simply click the link below and signing the petition. You are encouraged to send it to as many people in your contact either by WhatsApp, email, Facebook, Twitter etc.
https://www.change.org/p/say-no-to-western-union-moneygram-and-ria-monopoly-in-nigeria
HERE IS THE COPY OF PETITIONING GOVERNOR CENTRAL BANK OF NIGERIA MR. GODWIN EMEFIELE AND FOUR OTHERS
Sent To: Mr. Godwin Emefiele, The Governor Central Bank of Nigeria Abuja Nigeria.
Copy: The President Federal Republic of Nigeria, His Excellency President Muhammadu Buhari, and The Vice President Federal Republic of Nigeria, His Excellency Prof Yemi Osinbajo,
Your Excellency,
Effects of the CBN Directives limiting the number of Remittance company into Nigeria.
The Preamble: Thank you for the privilege to brief and express the opinion of millions of Nigerians in the Diaspora as regarding the recent directives of the Central Bank of Nigeria limiting the number of Money Remitting Operators into Nigeria.
Whereas it is not news that the strength of Nigeria as a nation can be found in the love, bond and support between family members, where the family pulls together to help shoulder the burden of each other. Nigerians in the Diaspora have been remitting money back home for years through various means to carry out this moral obligation.
The monopoly of foreign MTOs like Western Union, Moneygram, Ria etc have attempted to provide transfer service which initially was helpful but have since been plagued with problems such as:
1. arbitrary and very high transfer fees,
2. ridiculously low rate,
3. the beneficiary not receiving the money at all or are short paid
4. Collusion between payers and unscrupulous characters to defraud beneficiaries.
5. the method of transfer poses a great risk of theft or danger to the life of the beneficiary.
The bad service and inefficiency of these MTOs Western Union, Moneygram, Ria etc and their inability to meet the yearning aspirations of Diaspora has led to frustration and untold hardship. These problems paved the way for Nigerians to look inwards and create better platforms and methods to meet the needs of Nigerians both home and abroad.
Your Excellency, the advent of new and indigenous MTOs have provided healthy competition and variety of choices which has led to:
1. Lower transfer fees
2. Excellent and very competitive rate
3. Fast and prompt delivery to the beneficiary
4. A method of transfer that poses no theft or risk to life of the beneficiary. The funds are transferred directly into the account of the beneficiary.
5. Trustworthy and excellent customer service
Nigerians in the Diaspora are thrilled to discover that the new and indigenous MTOs can provide such excellent service and as such have moved away from using the foreign MTOs:
1. They have embraced the new and indigenous MTOs and have come to rely on them on a regular basis.
2. This has also created jobs and opportunities overseas for Nigerians to act as agents and point of sale
3. This has enabled them meet family emergencies and obligations efficiently and promptly.
The current policy of the CBN is a step back into darkness. It is completely counterproductive. It has left the market in the hands of the foreign ineffective MTOs who has fleeced Nigerians for years and has shattered the trust of the Diaspora:
1. This policy has lead to untold hardship among Nigerians at home who rely on a regular and consistent basis remittance of money home.
2. There is anger, utter disbelief and frustration among the people who remit money home to support families, finance projects, and invest in new and existing ventures.
3. This will starve the economy of needed foreign exchange as Nigerians in the Diaspora are not prepare to be short paid, overcharged for bad service and rates by foreign MTOs
We therefore ask for your immediate intervention to reverse this policy and have the CBN and provide license to indigenous trusted MTOs who over the past few years provided excellent money transfer service to the Diaspora.
Warm regards and thank you sir
Akinbode Akinyemi
Source: Say No to Western Union, Moneygram and Ria monopoly in Nigeria
Support InfoStride News' Credible Journalism: Only credible journalism can guarantee a fair, accountable and transparent society, including democracy and government. It involves a lot of efforts and money. We need your support. Click here to Donate