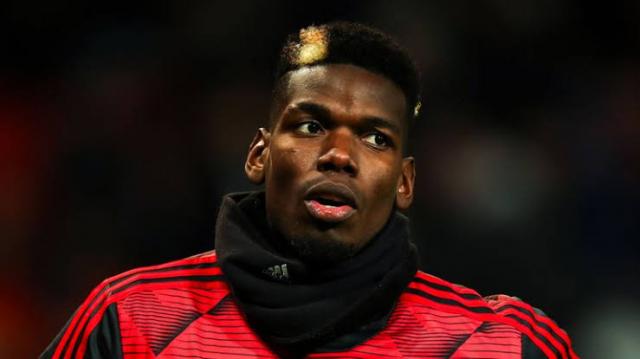 Paul Pogba's present situation at Manchester United is a joke, Louis Saha has said.
Saha recently came out to blast the club's communication with the playmaker's agent, Mino Raiola.
According to him, there is a clear lack of dialogue between both parties, and Pogba keeps getting caught unawares by his agent's public outburts that trails their disagreement.
He added that it was sad to see howthe headlines were about Pogba because of his agent, when he did not even say anything.
His words, "I'm baffled with the situation with Paul Pogba,"
"I really love Pogba, he's someone I consider highly, but this communication is a joke.
"I was shocked and I can't believe something like this happened because this game was so important for United.
"I'm not speaking as a fan, I'm speaking about Manchester United in general, you think that it's a big game, going into the last 16. You need that focus, but the focus was on one player.
"This is unbelievable, the headlines were about Pogba because of the agent – it wasn't even Pogba who said anything.
"I can't understand how these things can happen. This is absolutely against the interests of the club.
"I can't believe that Paul knew about it, I just can't believe it. We need to find out what happened as there might be more to it but the timing of it was really bad.
"I still think that obviously Paul has got tremendous talent and is still a good player with a lot of ego, which is really helpful to actually prove people wrong, and this is what I want from him.
"He definitely needs to step up his game because there is a team who need to win."