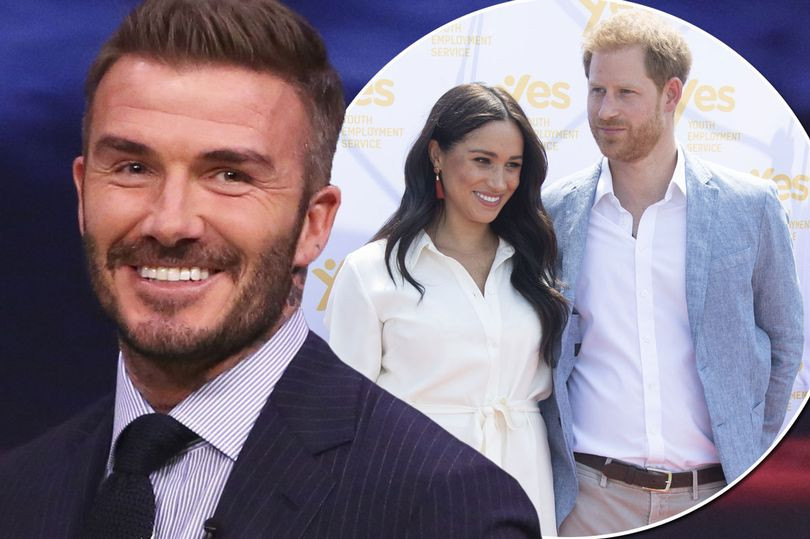 Former Manchester United footballer, David Beckham has come out to hail his friend, Prince Harry for maturing since the birth of his baby, Archie.
Despite the recent criticisms trailing Harry and Meghan since their Megxit stunt, Beckham has come out back his pal, saying he is very proud to see the man Harry has become since he became a father.
According to him, he is yet to speak to him but they interact as friends from time to time and that is most important for him.
He added that Harry is definitely enjoying being a dad for the first time.
His words, "I haven't spoken to Harry about him moving. We speak as friends and that's the most important thing for me.
"I think he's enjoying being a young father for the first time and that's what we always spoke about.
"When you are a parent it changes everything for you. He always needs to be happy."
"We love him and he's an amazing person – and that's the most important thing.
"But I'm proud to see him growing up as an individual ad being that person every father wants to be."
"Every father wants to be loving to their children and that's what I see with him."