The launch of the Tech Experience Centre, a groundbreaking technology project led by TD Africa, the leading distributor of technology, lifestyle and solutions in Sub-Saharan Africa, to bridge the gap for millions of Nigerians with cutting-edge technology, was celebrated in Lagos on Thursday 1 October 2020.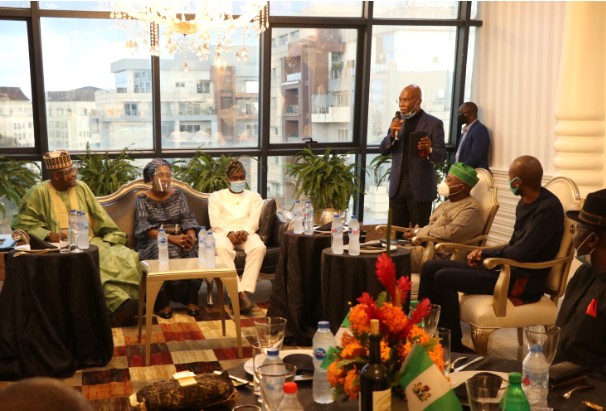 The Tech Experience Centre is home to a convergence of world-renowned technology giants, including Cisco, HP, Microsoft, Dell Technologies, Zinox, Schneider Electric, Samsung, Apple and Bosch, all under one roof to create an immersive experience of the latest technology. Equally significant, the official unveiling of the centre provided invited guests with a rare opportunity to see first-hand some of the impressive technologies, gadgets and cutting-edge technological solutions offered by the television.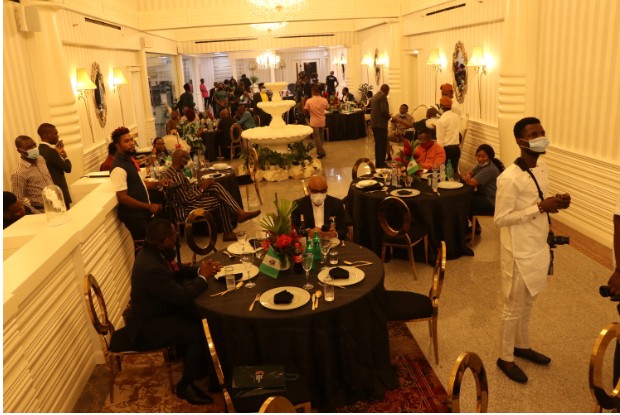 A highly popular affair, the high-rise Yudala Heights on 13 Idowu Martins Lane, Victoria Island, where high-profile commissioning took place, attracted a number of dignitaries from both the public and private sectors.
A good presence from Corporate Nigeria was also present, with a host of Chief Executives from different economic sectors on hand to witness the unveiling of the unparalleled technology initiative.
The standard of participation by corporate eggheads gave immediate endorsement to the launch, which was equally significant. The Tech Experience Centre was identified by some of those who experienced it as the birth of a New Nigeria; while affirming the environment, the world class was witnessed as a tech-infused setup and demonstration.
One of the attendees, a former Deputy Governor of the Central Bank of Nigeria and Chairman, Agrited Nigeria Ltd; Ernest Ebi hailed the launch of the Tech Experience Centre as a commendable initiative. Further, he congratulated the management of TD Africa and the Chairman, Zinox Group, for the successful birthing of the project.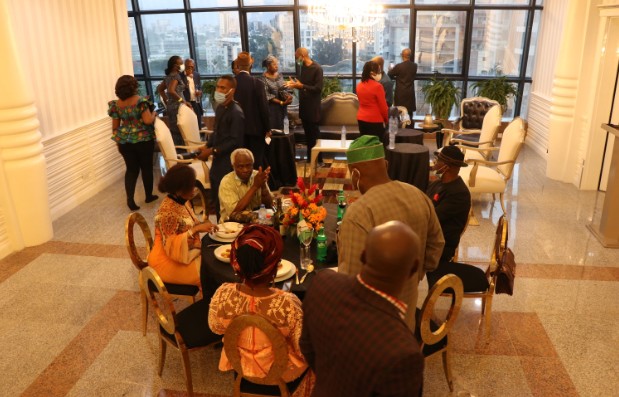 ''The Tech Experience Centre is a place worth visiting. The ambience and layout of the centre is amazing and the various technologies on display are exciting to see. I congratulate TD Africa and Dr. Leo Stan Ekeh on the successful launch of this project.
''Indeed, it is a thing of pride that such a wonderful initiative can originate from Nigerians. This is another aspect of the Tech Experience Centre that makes it all the more delightful,'' he said.
On his part, Managing Director/Chief Executive Officer, Fidelity Bank Plc., Nnamdi Okonkwo hailed the Tech Experience Centre as a very impressive concept.
''I trust TD Africa and the Zinox Group to always lead the way. So, I am not surprised with the world class Experience Centre that was unveiled. It is a very impressive concept.''
Also expressing her thoughts on the launch of the Tech Experience Centre; Group President, YGroup Holdings Ltd., Fatumata Soukouna Coker described the innovation as an excellent statement of Nigeria's emergence in the global tech space.
''It was a privilege for me to be present to witness the launch of the Tech Experience Centre. It is a laudable project which will boost Nigeria's profile in the global technology space. I will definitely be visiting the Tech Experience Centre after this launch. I was excited by all I saw on the day of the launch; especially some of the smart home appliances and kitchen piece displayed on the second floor.''