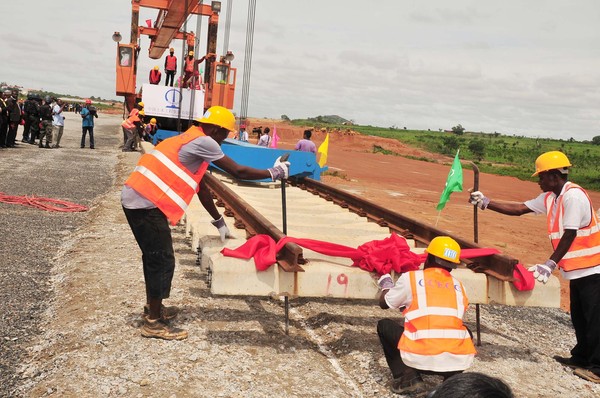 The Federal Government would complete the ongoing rehabilitation of the Port Harcourt to Maiduguri rail line by the end of 2014.
The Minister of Information, Mr Labaran Maku, announced this at the PDP North-East Zonal Rally in Bauchi on Saturday.
He said that the Lagos to Kano line was completed last year.
He added that government was determined to revive the agricultural sector through encouraging the shift from subsistence to commercial production.
He added that this had attracted a private firm to invest 40 million dollars in rice production in Taraba for domestic consumption and for export. "The project has taken off", he said.
According to him, the Federal Ministry Agriculture has undertaken massive intervention to make the North-East zone the lead producer of cotton and sorghum in the country.
"Farmers in the zone have been supported to produce cotton, sorghum, tomato and other vegetables due to their rich agricultural heritage".
He said farmers' income in the zone had increased to N75 billion due to government's intervention through its Agricultural Transformation Agenda in the past three years.
On education, the minister said government had established 10 universities in the north in the past four years – five in north west, three in north east and two in north central.
"We have also constructed 125 Almajiri schools in the north, mostly in the north eastern states, furnished and handed over to the states to ensure that we take our children away from the streets.
"The idea is that in addition to Qura'anic education, which is important, they would also learn modern education for the growth and development of the nation.
"The President has also ordered the production of text books for supply to all public primary schools in the country.
"The books, which have been handed over to the various state governments, would be distributed free of charge to all pupils from primary one up to J SS3", Maku said. (NAN)