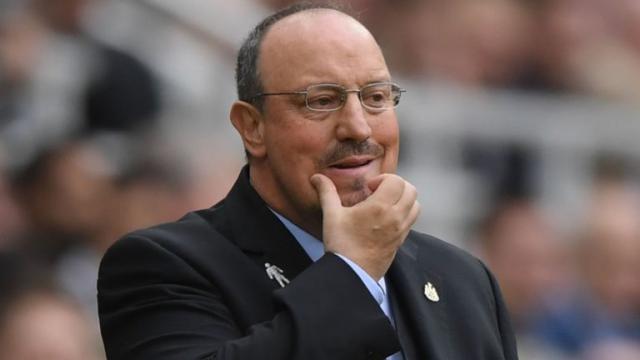 Rafael Benitez has said he never tried to teach Cristiano Ronaldo how to take free-kicks while he was Real Madrid manager.
Benitez said reports saying he did are lies and he only analyzed the free-kicks Ronaldo took when he was at Manchester United with the player.
According to him, the press know the truth but they will rather share lies and make them appear like the truth.
He added that he does not want to talk about his past with Real Madrid because he is a forward-thinking coach.
His words, "That's a lie. At no time did I tell him how he had to take them,"
"The only conversation I had with Cristiano about free-kicks was in Australia, during pre-season. I told him we had analysed, together with my goalkeeper coach, the free-kicks he took when he was at Manchester United and the trajectory of the ball in relation to the position of the wall.
"Our idea then, as Liverpool coaches, was to try to counter their [United's] free-kicks. But that's it. At no time, as coach of Madrid, did I tell CR7 how free-kicks should be taken."
"I only told him that, of course, when you have a simple pass, you have to hit it with the inside [of your foot] because then it's easier for your team-mate,"
"When I played, I also used the outside, but in 10-15-metre passes.
"Anyone who knows me knows this is a lie [that I told Modric to stop]. However, it's very easy to release lies and make them appear true."
On Real Madrid, "I went a long time without talking about the club. In one moment, it occurred to me to say something… and it seemed as though I couldn't say what I thought,"
"Therefore, what I do is not talk about Madrid. I focus on the future, which is Dalian.
"We were able to sign Lucas [Vazquez], Casemiro and [Mateo] Kovacic. Two of them are still there, and at a good level, but I don't want to talk about that.
"In six months, they let me do what they let me do. For whatever reason, there wasn't interest to do more. And that's it. I don't want to say more."