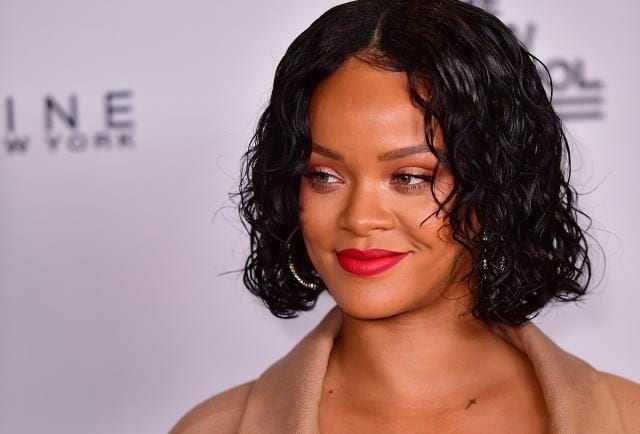 Although Rihanna and Hassan Jameel tend to keep their blossoming romance under wraps, we've learned that the businessman is smitten over RiRi's independent nature! And, he'd never dream of changing one thing about the singer!
Rihanna, 29, and Hassan Jameel, 29, have got something good going on. While the pair have yet to address their relationship, it's what they don't say that's got everyone talking. After the two reportedly snuck out for a date night in London on August 16, we learned that Hassan believes he's finally found someone who checks off all his boxes. In fact, "he would never dream of telling Rihanna what to do, or how to dress," a source close to the singer said, adding that, "he loves her free spirit and how independent she is." Amazing!
And, while Hassan's family supports their relationship, they just don't want any "Hollywood scandal" brought down on the family, the insider continued; which is a normal worry when your son dating one of the biggest stars in Hollywood. However, that seems quite unlikely since the two are very adamant about keeping their romance and public outings extremely private. As mentioned above, the two were reportedly photographed together in London, for the first time since June 2017. In the photos, Rihanna attempted to hide a bearded man, who appeared to be Hassan, under an umbrella, in heels nonetheless. Now, that's dedication.
Hassan's liking to RiRi's free-spirited ways, stems from his attitude toward his business and his passion for his foundation, Community Jameel, we learned. The foundation celebrates men and women, and strives to not define individuals by their problems, but uplift their potential. They don't try to change people; instead, their goal is to transform and improve people's lives by showcasing art, as seen on the foundation's official website.
Rihanna and Hassan were first romantically linked, when photos of the pair kissing during a romantic getaway surfaced on June 27. The pair retreated to Spain, where they couldn't keep their hands off each other in a private pool at a lavish villa. And, we've learned that RiRi and the Saudi businessman are having a ton of together, and that he's "really sweet to her." These two may just go the distance. However, time will tell since they are very private. Rihanna's relationship with Hassan is her first romantic venture since she and Drake, 30, parted ways in Oct. 2016, after their on-again-off-again relationship.