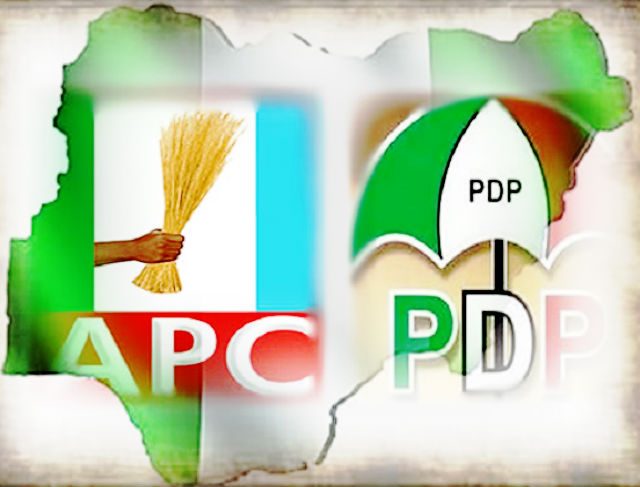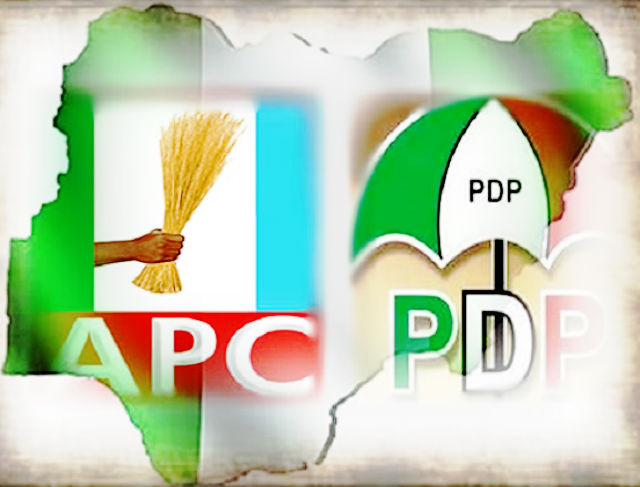 The Governor of Rivers State, Chief Nyesom Wike's claim that his administration has embarked on the renovation of 175 schools across the State has been dismissed as a big fraud by the State Chapter of the All Progressives Congress (APC).
The party in a statement issued on Monday in Port Harcourt described the purported renovation with the sum of over N1 billion for each school as a ploy by the Wike administration to siphon State funds.
The party said in the statement signed by the Chairman, Chief (Dr.) Davies Ibiamu Ikanya: "We wish to alert the world to Wike's latest ploy to siphon the scarce resources of Rivers State by means of a purported exercise to renovate 175 schools with the sum of over N1 billion for each school. This claim which Wike made to selected journalists on 20th July, 2017 is fraudulent, as these were substandard schools abandoned by the immediate past administration of Rt. Hon. Chibuike Amaechi to make way for the over 400 model schools constructed in their places in various communities in the State. The relics of these substandard schools were left as evidence of the type of schools inherited by the administration of Amaechi. For Wike to abandon these model schools already constructed and equipped, which even world leaders attested to be comparable to some universities, and embark upon the jamboree renovation of abandoned substandard schools is nothing but yet another avenue for Wike to award more contracts to his companies, cronies, cohorts and family members.". Besides, the administration of Amaechi constructed most of these model Schools at N105Million from the scratch and for Wike to state that he will be renovating these abandoned schools at the whopping sum of N4Billion is nothing but a day light looting of our common patrimony with impunity and must be stopped by Rivers State people to avoid this man from further open looting of our funds.
Rivers APC berated Wike for saying during his media briefing: "The entire world should see that a school like this exists in Port Harcourt; then you can imagine the condition of schools in the rural areas. Just imagine that the past administration claimed that they revolutionised education. All they did was to construct a few schools by the roadside."
This claim, the party said, indicates that Wike needs both spiritual and medical help. "Amaechi's feat in the educational sector of Rivers State is never in doubt as it was based on his feats that Rivers State beat ten other great cities that included Oxford in England and Moscow in Russia and was crowned the UNESCO World Book Capital in 2014 — a feat Wike cannot achieve in his entire life. For Amaechi to have achieved this against all the odds placed on his path by the then PDP Government at the centre proves that Amaechi is a visionary and focused leader whose back Wike can never see throughout his lifetime," Rivers APC said.
The party further reiterated that Wike is a disaster so far the governance of Rivers State is concerned. Instead of building on the legacies of his mentor, benefactor and predecessor, Rt. Hon. Chibuike Rotimi Amaechi, he prefers to destroy all that Amaechi suffered to build for a better and greater Rivers State. Wike in his drive to destroy the educational sector of Rivers State has stopped the scholarship of over 2,000 students both within and outside Nigeria initiated by the administration of Amaechi for reasons only known to him. He stopped the payment of the salaries of over 13,000 teachers employed by the Amaechi's administration and abandoned the model schools built by Amaechi's administration. What has Wike not done to prove that he is a total disaster in the politics of Rivers State?
The statement concluded with an extract from Amaechi's last speech as Rivers State Governor in May 28, 2015: "Education is one the strongest areas of focus by this Administration. Under our watch these last seven years, our educational system witnessed transformation in infrastructure and service delivery. Although constrained by the reduction of our revenue by more than half, our administration is proud of undeniable successes in our educational sector such as infrastructure revolution: Building and equipping over 311 world class primary schools and five model secondary schools; The retraining and recertification of teachers with the involvement of the British Council in Port Harcourt; Total elimination of strikes and disruptions by takeover of payment of salaries of primary school teachers amounting to about N2bn per month; Recruitment of 13,210 teachers; Establishment of the Quality Assurance Agency; Introduction of Free Education up to secondary school level; Abolition of all fees in schools; Annual oversees scholarships in strategic branches of knowledge; Establishment of skills acquisition institutions to draw attention to self-employment and entrepreneurship; and above all, the outsourcing of management of schools in the state.
"The icing on the cake perhaps is the transformation of the UST from 79th to best state university in Nigeria and 12th over all best. There is also the establishment of a university of education.
"As part of the Administration's deliberate academic growth policy, we sent our children to schools overseas, while working on improving our facilities in the state. Back home, we sent others to rated secondary schools and universities. We are proud of our achievements in the education sector; and are equally proud of our children who proved that given conducive locale, they could compete with the world's best and brightest. We have given over 3,000 scholarships to our deserving children within and outside the country. Even with mounting pressure and competing interests made the education of our children a priority as indeed it should be. N800,000 ( Eight hundred million Naira) has been released to the Rivers State Sustainable Development Agency in this light to enable it pay down some of its obligations to our scholars."
In conclusion, today, due to the lack of vision of Wike's administration, the entire Rivers State is so flooded in a such a way that the lives of our people are endangered and when we say that Wike is a disaster many people refused to heed our counsel the result is what we are now experiencing in Rivers State with Wike exhibiting his incapacitation to handle any task as a Governor of a State
---
Chief Eze Chukwuemeka Eze,
SSA onN Media and Public Affairs to the State Chairman, APC Rivers State
Support InfoStride News' Credible Journalism: Only credible journalism can guarantee a fair, accountable and transparent society, including democracy and government. It involves a lot of efforts and money. We need your support. Click here to Donate