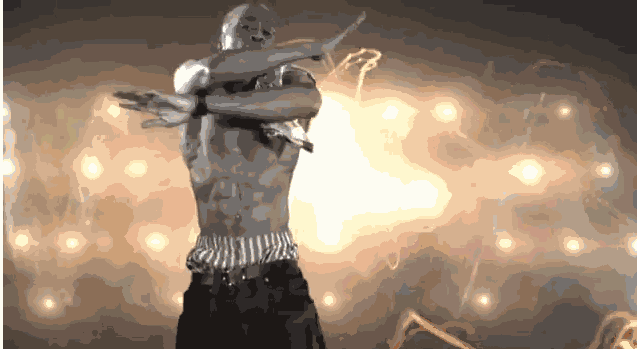 Popular rapper, Ikechukwu has come out to say he is not celebrating his birthday this year.
The famous lyricist was supposed to mark his birthday today, October 13, 2020, but he recently revealed that the #SARSMustEndNow protest is more important right now.
According to him, there is nothing to celebrate in Nigeria at the moment as citizens continue to lose their lives while their cries fall on deaf ears.
He added that SARS has not been dissolved at all and the recent news from the IGP is nothing but scam.
His words, "It may be my birthday today but it really doesn't feel like anything needs to be celebrated. Men lost their lives yesterday."
"Our cries continue to fall on deaf ears. They keep thinking they can scam us with words. Sars is not dissolved; they have just reassigned the officers to other units and departments. The only thing I am thankful now is the youth have woken up and realised this is their country. Just because you are older doesn't mean you can lead."
"Since childhood, they have been shouting leaders of tomorrow. Tomorrow has come. Can we lead please? Ah! #ENDSARS #SARSMUSTEND. Finish! We will celebrate next year's birthday. This one get as e be."
"With the way the supposed peaceful anti-Sars protest is getting violent, Ikechukwu Onunaku, known professionally as Ikechukwu and Killz, is not the only celebrity to show such concerns, as other celebrities have recently called on the Buhari led government to avoid more bloodshed, by granting the protest members of the people what they really desire, which is to end SARS permanently."